Warm up your can opening arm because it's time to bust out the pumpkin puree! Fall has arrived and the time has come to cozy up your cottage with baking and all the yummy smells that come with it. With a variety of pumpkin desserts here, there's sure to be something to inspire! Get ready to pin these recipes and enjoy the fruits of your baking labors!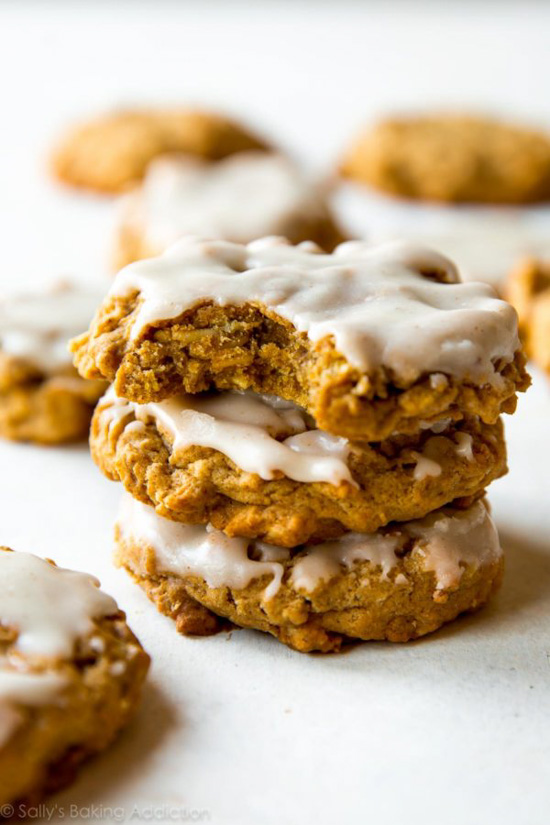 Sally has all kinds of tips and tricks for baking with pumpkin and the end result is these heavenly Brown Butter Oatmeal Pumpkin Cookies.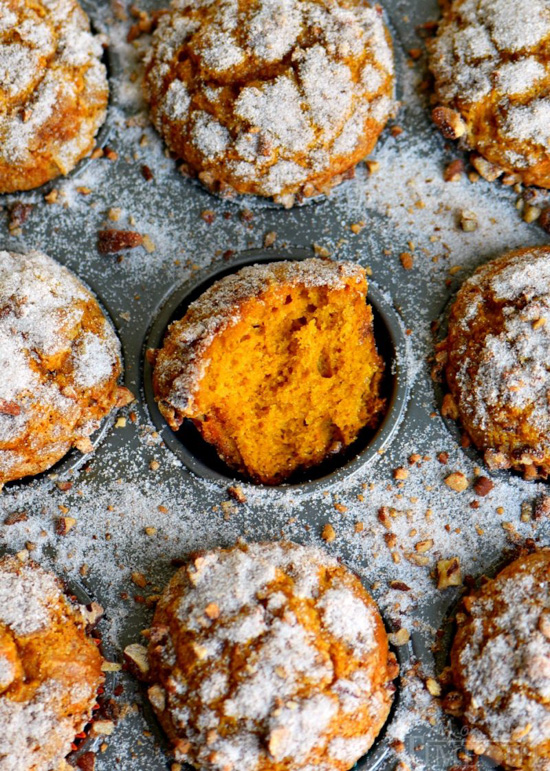 Trish, of Mom on Timeout, has us craving these pumpkin muffins with a cinnamon-sugar-pecan topping. Breakfast or dessert, you decide.
Related Reading: Simple but Stunning Thanksgiving Centerpiece Ideas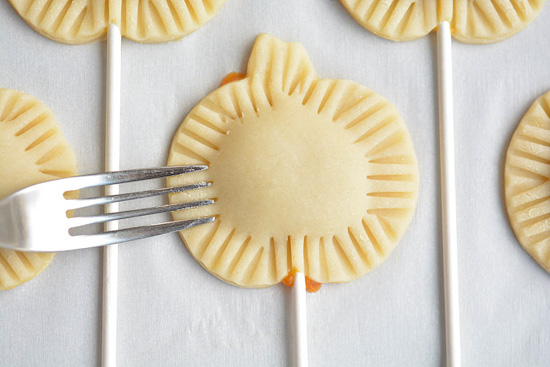 These Mini Pumpkin Pie Pops are too cute!! Debbie, can show you how to whip these up and your kids will praise your skills as the "cool mom", look out Starbucks baristas.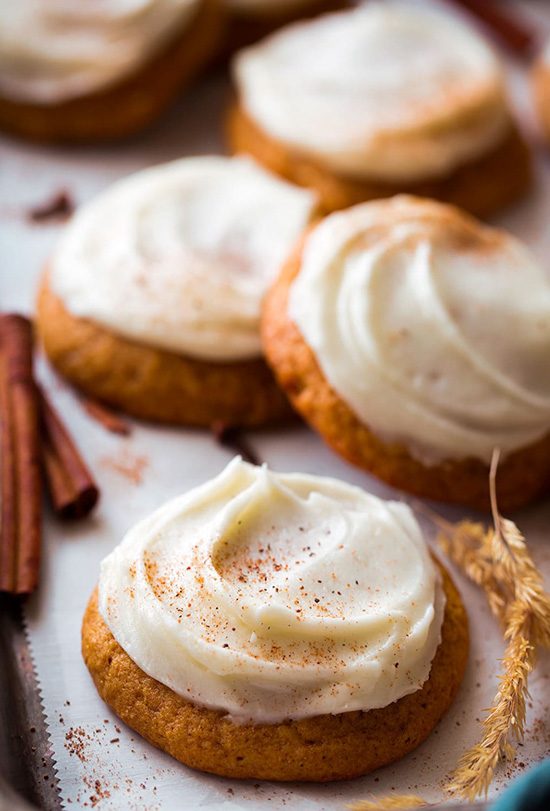 These pumpkin cookies with cream cheese frosting promise to melt in your mouth, sounds like a call to research and we're down for the cause.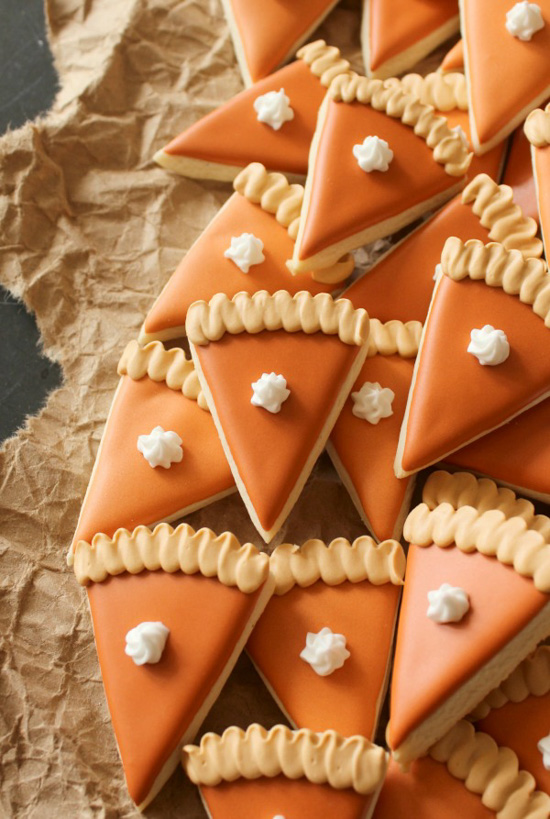 Never ever have we seen a cuter cookie, like, maybe too cute to eat! Let's just put them out on a platter and admire them all evening, shall we?
Related Reading: A Fresh & Colorful Thanksgiving Table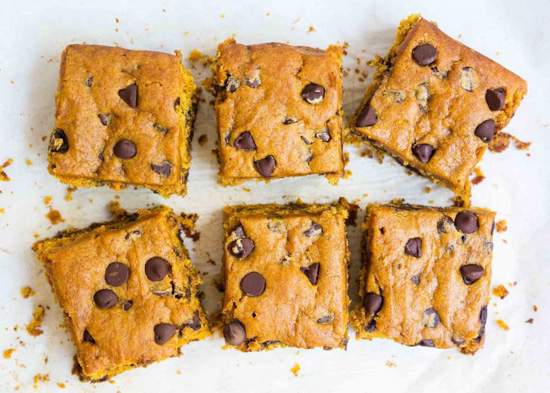 Pumpkin and chocolate is a combo for the ages and these blondies look like a brownie I want to snack on all fall long.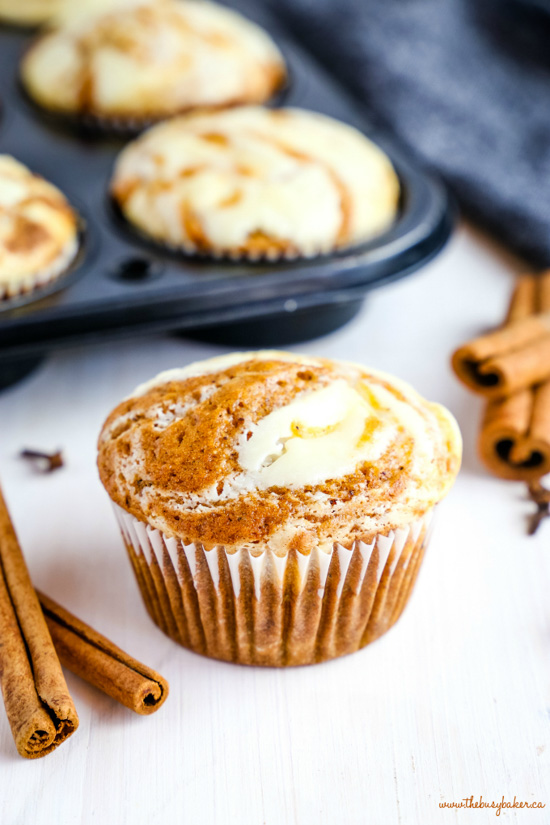 Ultra-moist and decadent, pumpkin and cheesecake swirl muffins, what's not to drool over?

Pumpkin Scones are a great option if you're not a fan of the overly sweet desserts. Try these with or without the maple glaze and pair it with your favorite cup of tea.
Related Reading: Beautiful Thanksgiving Dinnerware Finds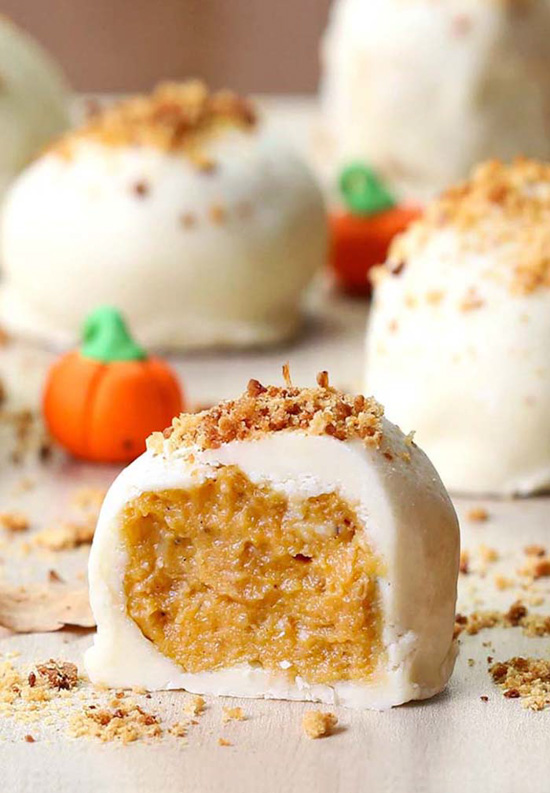 How precious would these Pumpkin Cheesecake Balls look on a platter at a party? The white chocolate is the selling point for sure! 
Want more simply wonderful baking ideas? Check out this post on Apple Deliciousness if pumpkin is not your thing. 
Of course, don't forget to follow us on Instagram, Facebook and Pinterest to get your daily dose of cottage inspiration!