We often see girls planning for their weddings long before they fall in love. But for couple Seth and Tori Bolt, owners of Bolt Farm Treehouse, it was Seth who did the dreaming. "As a kid, Seth had always wanted a treehouse, and he accomplished that dream as an adult," says Tori. "He wanted it to be a place worthy of his wedding day."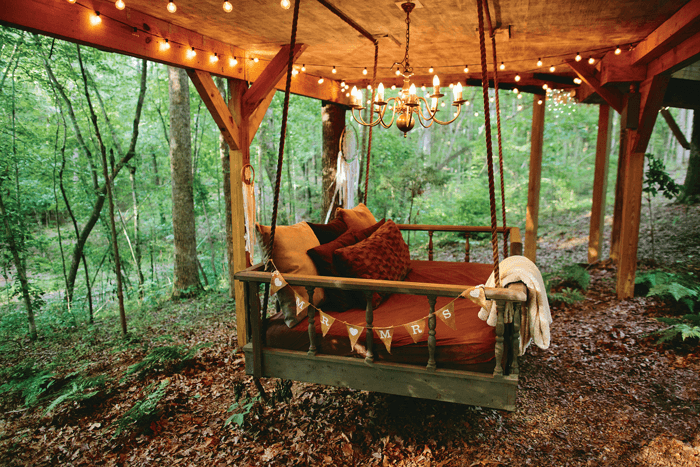 With the help of his father, Larry Bolt, a licensed custom home builder, they created an enchanting getaway in Walhalla, South Carolina, designed to give each guest a rejuvenating experience and a renewed relationship with nature.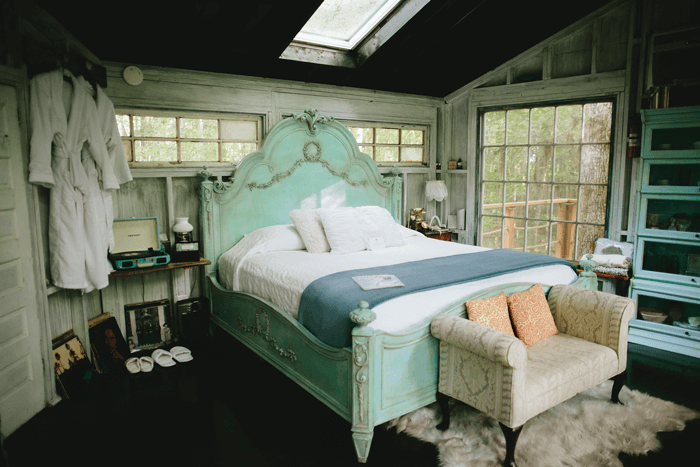 The Dream
While Seth kept his future wife in mind when designing his treehouse, the project was completed before he even met her. As a musician, he had traveled the world and experienced every kind of accommodation, and what he found was a "lack of thoughtfulness and intentionality," Tori says. "He wanted a place where he could disconnect and be immersed in nature and truly rest."
In 2015, they completed Bolt Farm Treehouse on 40 acres of land, and though they had originally planned on keeping it among family and friends, they decided it was too special not to share with everybody, and opened it to the public that same year. "We were shocked at how well people responded to it," says Tori. "People travel here from all over the world just to stay a few nights."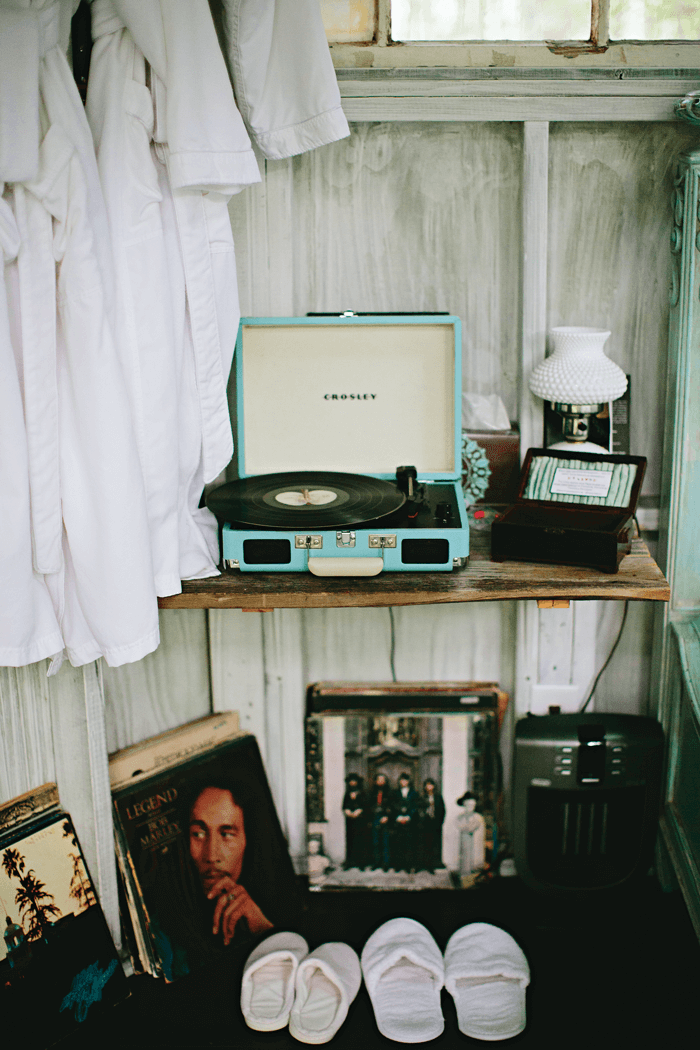 The Result
The couple married one year later at the treehouse and remained there for their honeymoon. Ensuring comfort for all who stay at the treehouse, they included amenities such as a fireplace, heaters, air conditioning and an outdoor fire pit, so the treehouse would be pleasant no matter the weather. "We've stayed there in every season, and it's enjoyable year round," she says.
"Eat good food and relax. That's the best way to enjoy a vacation."
Though the treehouse is always open, its increasing popularity makes it imperative to plan ahead for bookings. To keep things fair, the couple came up with a Treehouse Release Day on the 15th of each month, which reveals the dates available for booking four months in advance.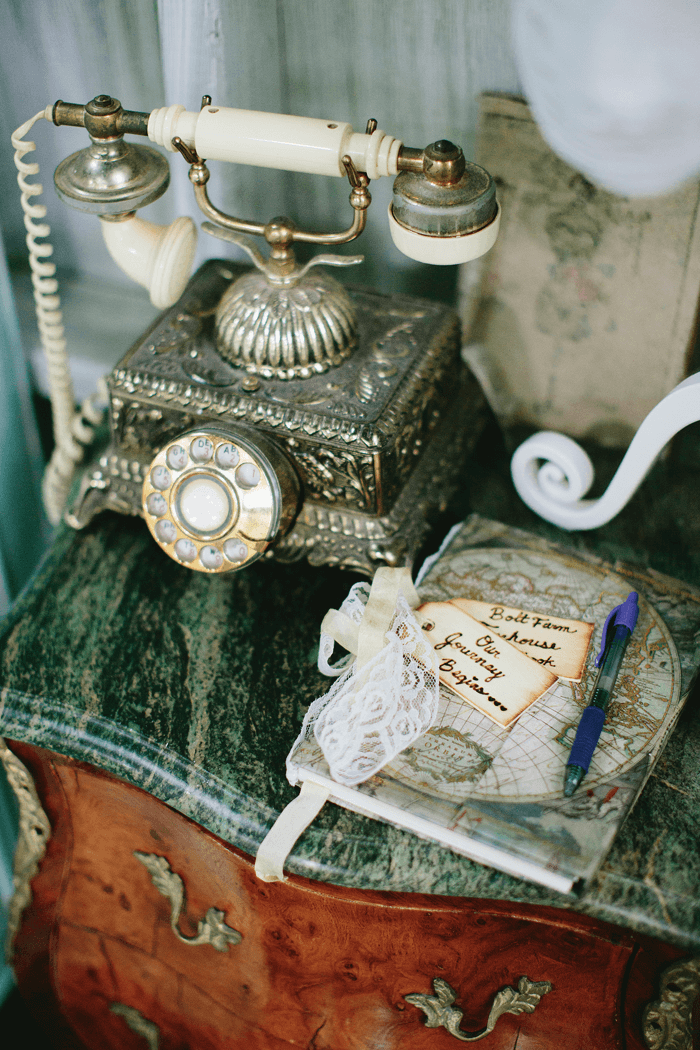 The Look
The treehouse consists of one spacious bedroom, a bathroom and two outdoor decks. Wherever possible, Seth sourced his materials locally to support the surrounding businesses. "He sourced timber from a local Amish company and used reclaimed wood in some areas for its patina," says Tori. The furnishings were also found at a local antiques store, giving the treehouse a touch of elegance mixed with casual comfort.
"It's more than just a place to stay; it's a full experience. You'll come back truly rested and reconnected to the person you traveled with."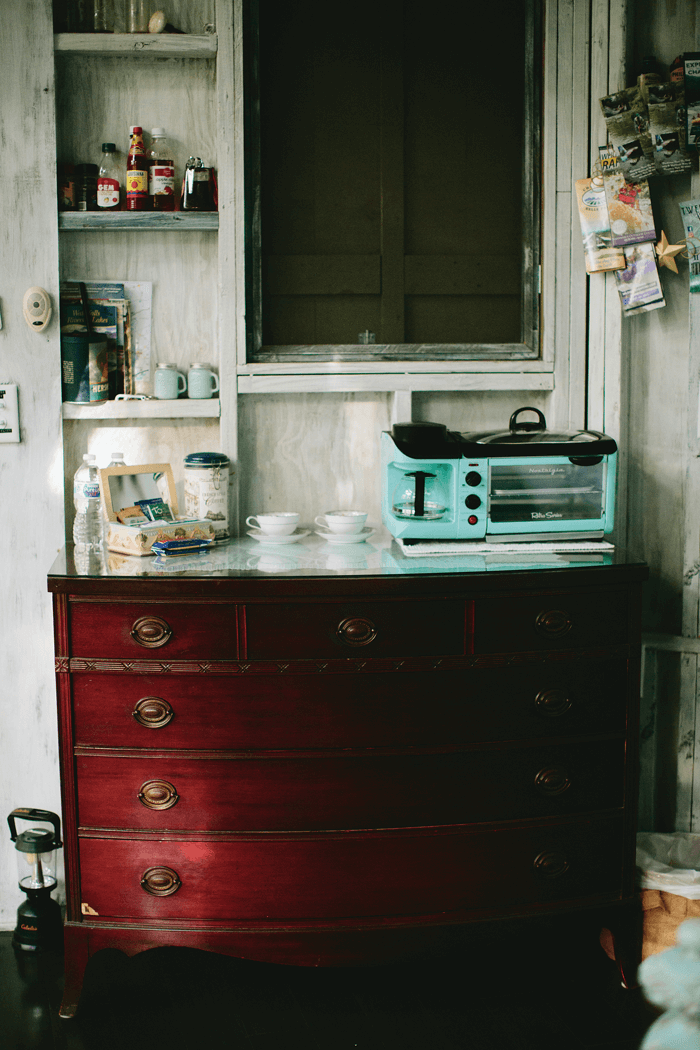 What to do without wi-fi
Board games: Bring back your inner child by enjoying the vintage board games provided.
Outdoor activities: The treehouse is surrounded by water and mountains, so there are plenty of activities to keep you going should you choose an adventurous vacation. Hiking, horseback riding, fishing, diving, ziplines and cycling are just some of the options in the surrounding area.
Fire pit: If you order the VIP Treehouse Experience, you'll have access to the fire pit, complete with a S'mores kit for two. Storytelling and star gazing are recommended to accompany the gooey treats.
Town: Despite being secluded in the woods, the treehouse is only a 10- to 15-minute drive to the nearest town for a night of dining out or some light shopping.
Relax: Most important, there are several ways to sit back and relax in this treehouse haven. Whether it's the bed swing, the outdoor decks or sitting inside by the fireplace, there's no better way to spend time with a loved one. "Eat good food and relax. That's the best way to enjoy a vacation," says Tori.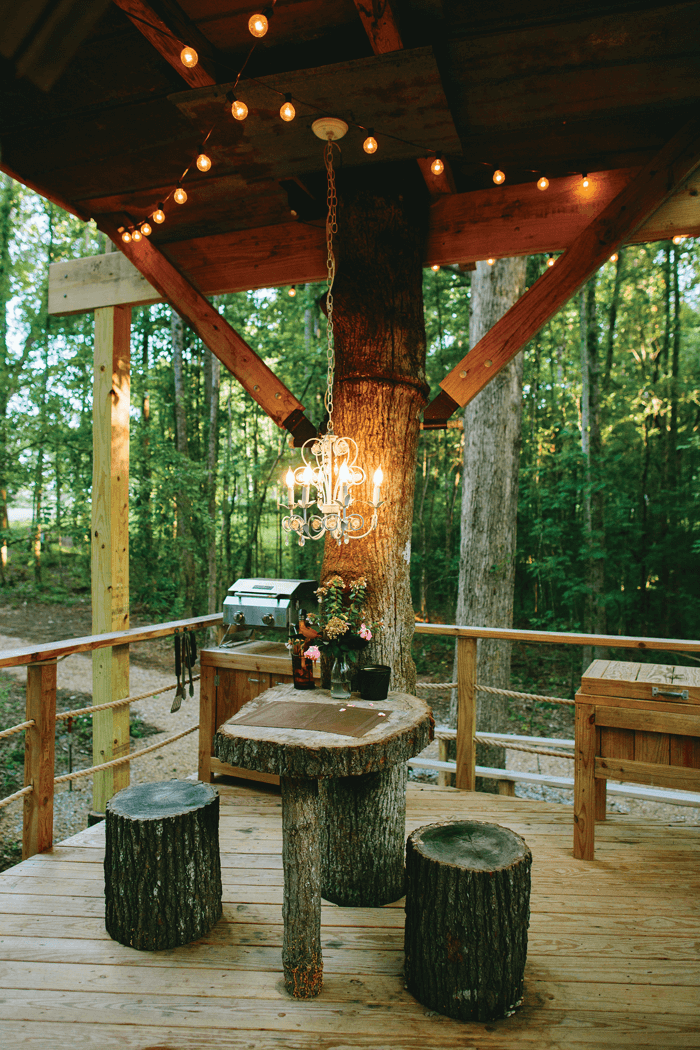 The Future
To share this unique experience with as many people as possible, Tori and Seth have recently announced that they're building four new treehouses in Charleston, South Carolina, that will be available for booking this fall. "They'll be similar to the original but with more amenities," says Tori. "They'll have a mini fridge, a proper kitchen with a stove top, a clawfoot tub, a Jacuzzi on the top deck and a pizza oven, and they can accommodate more people."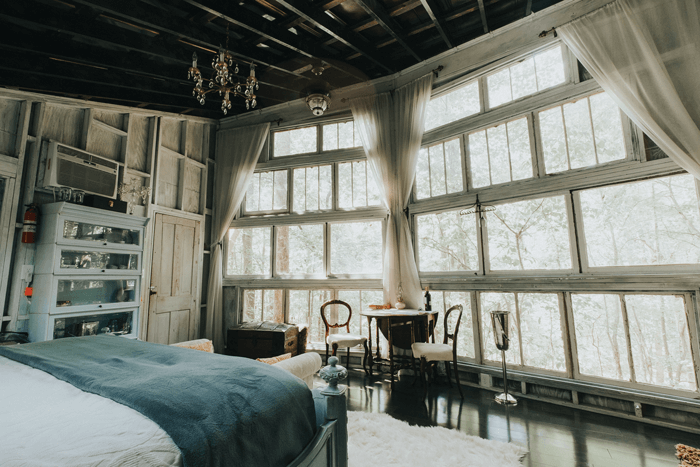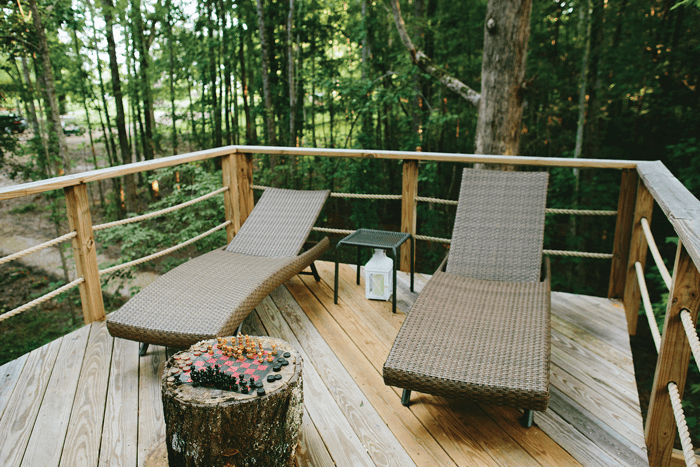 While they share the common foundation of comfort and relaxation, each treehouse will have a different theme, including the Honeymoon Suite, the Charleston, the Living Room and the Wild Flower. "It's more than just a place to stay; it's a full experience. You'll come back truly rested and reconnected to the person you traveled with." boltfarmtreehouse.com.