There are definitely advantages to purchasing a spec home. Everything is ready to go, from the brand-new appliances to the interiors that won't need remodeling for decades. But at times, these homes could use a jolt or two of personality, those small touches of style upgrade that showcase the homeowners' distinctive tastes and individuality.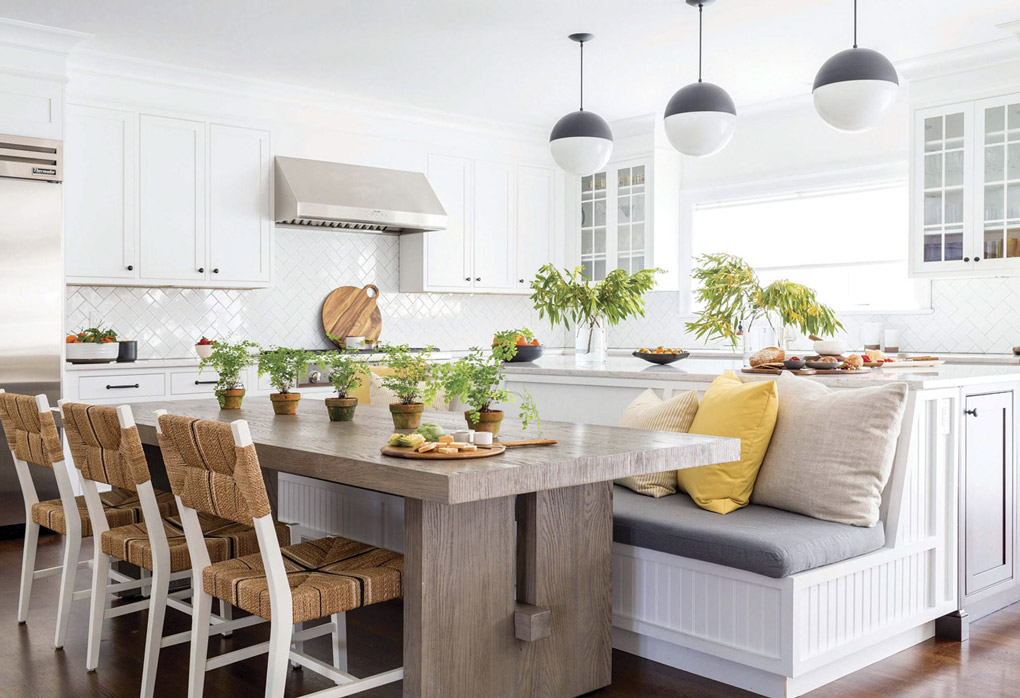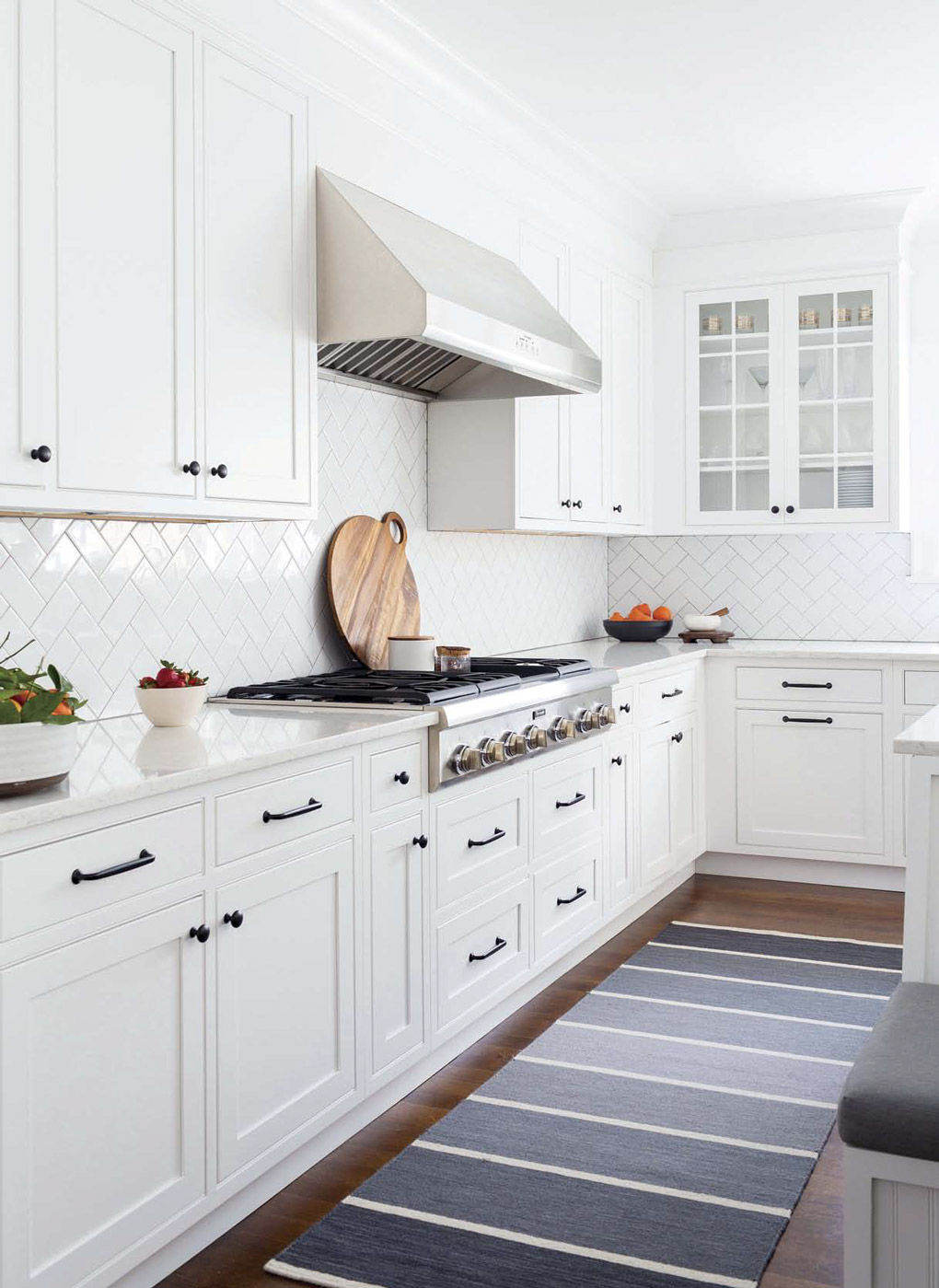 When this family of four moved into their 2016 spec home in Westchester, New York, they knew that the kitchen required some tweaks and styling to make it their own. That's where Susana Simonpietri, Creative Director and Founder of Chango & Co, comes in.
Specializing in a mix of ground-up construction, large-scale homes, high-end residential abodes and "trying to make lovely families happy" as Susana says, she came in to add a bit more life to a kitchen that had been built by a developer. "Our goal going in was to add character and finish off the home," Susana shares.
Bringing in Personality
Since this project didn't require elaborate remodeling, Susana's job was to provide thoughtful, style upgrade and aesthetic updates that felt authentic to the homeowners. "We made slight adjustments to the layout, added built-ins, changed the lighting throughout and adjusted the kitchen and home's colors," Susana explains.
"We made slight adjustments to the layout, added built-ins, changed the lighting throughout and adjusted the kitchen and home's colors."
Additionally, Susana and her team gave the kitchen a style upgrade visual boost by changing the backsplash, simple white subway tile made visually striking through its herringbone pattern. "We used a darker grout to create a bit of contrast and interest" Susana says.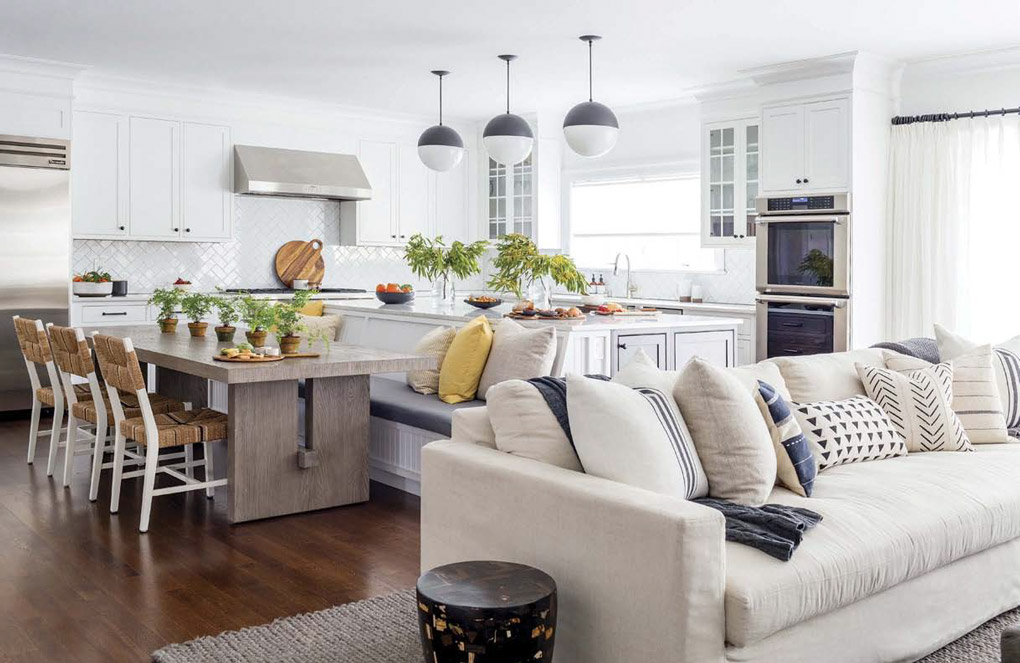 Related Reading: A cottage kitchen in the hills of San Diego gets a complete makeover.
The homeowners envisioned a family-friendly space, one where they could cozy up to meals or make memories. That included adding bench seating, which transformed the kitchen into what Susana calls "a practical space that felt inviting." The bench was built into the island, which required some millwork to be reworked.
" Change out backsplashes, hardware, lighting, and paint the cabinetry. It's the little details that make a kitchen feel like your own."
Even more personality was woven in through decorative elements, such as custom-made throw pillows, houseplants and chic light fixtures. Susana advises, "Don't be afraid to make modifications to the kitchen of a new spec home. We often go into spec homes and change out backsplashes, hardware, lighting and paint the cabinetry for style upgrade. It's the little details that make a kitchen feel like your own."
Family-Friendly Atmosphere
This is a kitchen that appeals to little ones (with room to move and play), moms and dads (who want to keep an eye on those little ones) as well as guests. Susana describes the ambience, saying, "This kitchen feels approachable, easy, centered for the family to gather in, modern yet not stark, and lighthearted."

Learn how to blend styles here: Tips for Blending Different Styles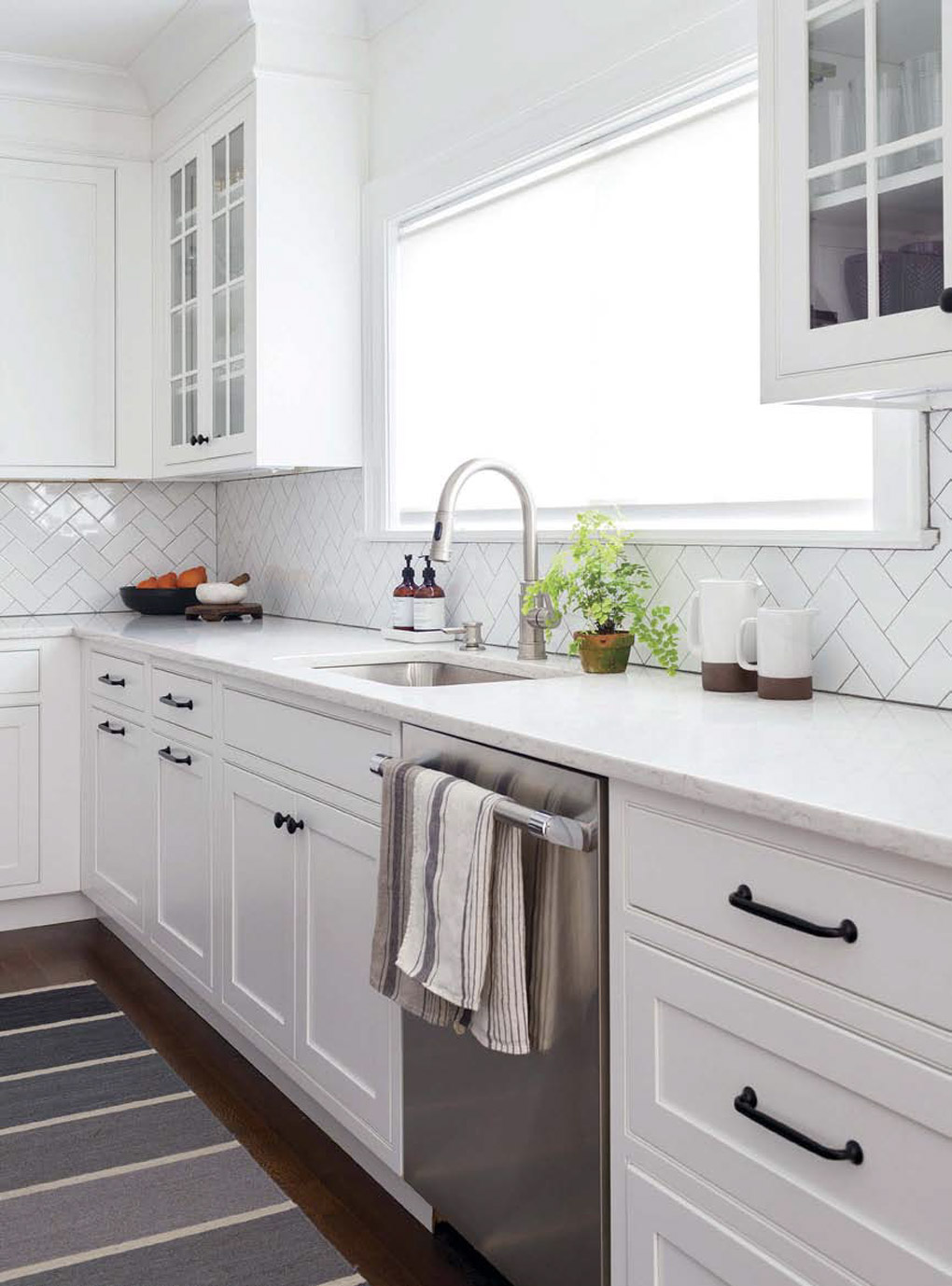 Susana came to a prebuilt kitchen and brought in warmth and a welcoming vibe, one that she and her team love. She says, "We just wanted a place we'd want to spend time in!"
Cottage Meets Modern
Though this kitchen feels cottage-like in spirit, it also looks like a cool, modern space, thanks to right-this-minute décor choices. The kitchen proves it's completely possible to marry these two styles. Susana says:
• "When trying to mix modern with cottage, I always try to keep it cozy and inviting."
• "Don't forget to add plenty of soft elements, such as upholstered seats and pillows."
• "Always keep real live plants in your kitchen. This way, all the soft elements can balance out any modern leaps you wish to take and will help to ensure they don't look stark in the space."
• "Keep in mind that most people want to come back to a kitchen that feels not modern and cold, but grounded and filled with love."
Wide Open Spaces
The open floor plan between the kitchen and living room lends itself to fun family experiences and parents who can keep watch over the kids. The décor was kept similar in the two areas to create cohesiveness. Susana muses, "For mothers of young ones like myself, it's all about being in the middle of command central while still being able to keep an eye on the kids and remain engaged in family activities."
Need more ideas for style upgrade? Learn How to Build a Timeless Kitchen Collection.
Of course, don't forget to follow us on Instagram, Facebook and Pinterest to get your daily dose of cottage inspiration!