When your weeks become overrun with everyday minutiae, how do you squeeze in time to appreciate and ponder your life? New York Times best-selling author Debbie Macomber said journaling helps her cultivate a life of gratitude, reflection and self-appreciation.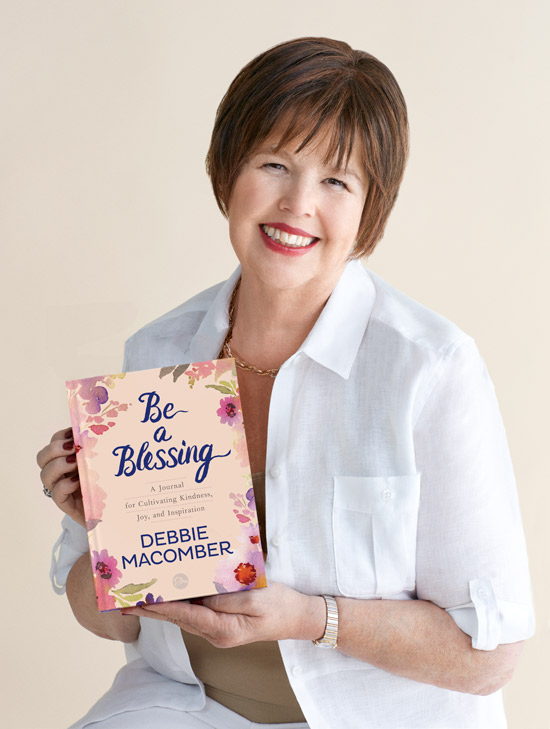 Her latest book, Be a Blessing, melds inspirational quotes, personal anecdotes, coloring pages and thought-provoking questions to inspire everyone's inner journaling instincts. Debbie lives by a "be a blessing" mission statement, and she wanted to bless her readers with this interactive book.
"I created these pages thoughtfully and in hopes that my readers could fill their heart while working through each page," she said.
We spoke with Debbie about how journaling keeps her grateful every day and how she keeps her writing space ready for concentrated work at all times.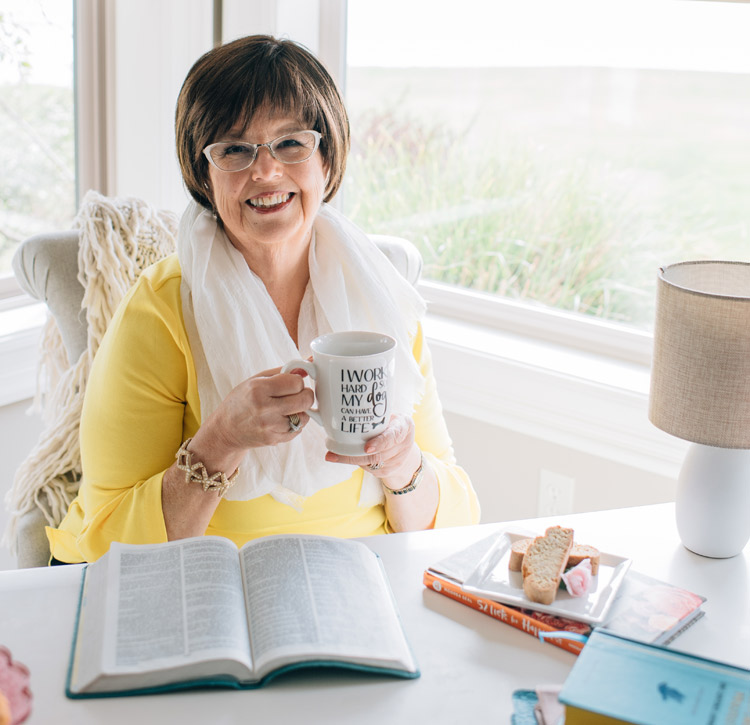 The Power of the Pen
Debbie's three main journals overflow with testaments to her life, documenting everything from current global events to her dinner recipes.
Her day-to day journal is chock-full of her daily musings. Debbie packs her gratitude journal with five things for which she is grateful each day. In her prayer journal, she scripts blessings for groups, like family members or fellow office mates.
"It sets the tone for my whole day, allows me to make an intention and grants me a sensation of peace," she said.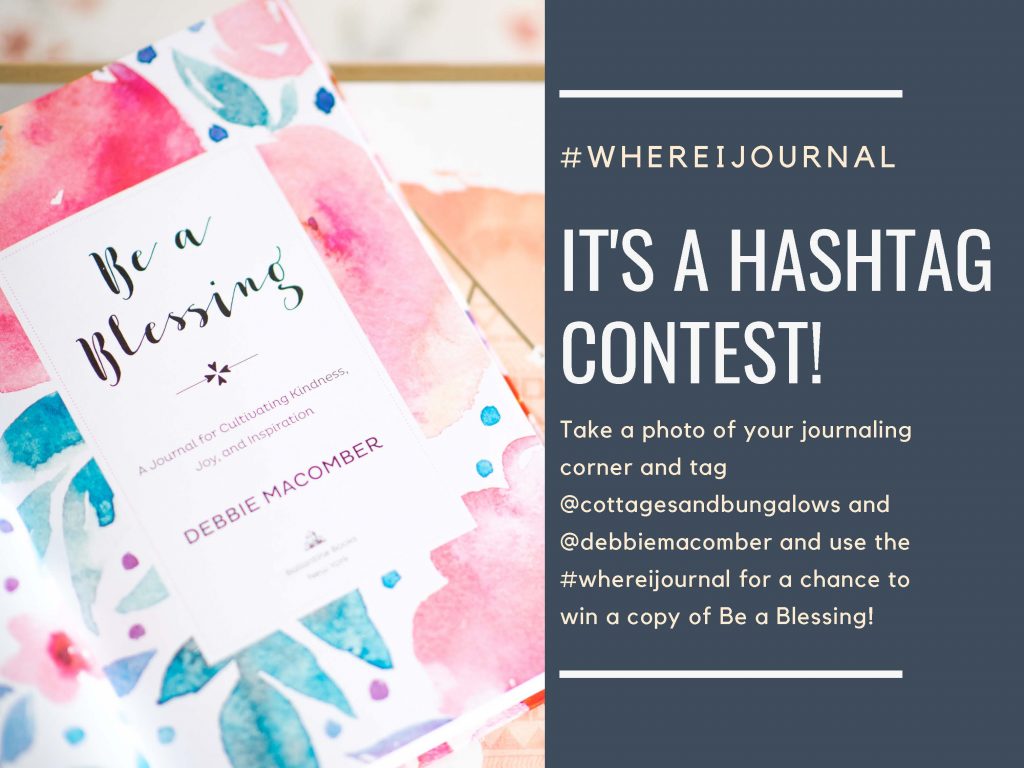 Stacks of Debbie's journals brimming with thoughts from various stages of her life are stashed away for later reflection. Debbie said that immortalizing memories on those lined pages allows her to revisit and be grateful for her past.
"Woven between the lines is my journey on this earth – the challenges, the joys and the sorrows," Debbie said.
Debbie said she jumpstarts her day with a journaling session, documenting everything from her ideas to her stresses and dreams. But she said one should journal when the desire to jot down thoughts hits, not just in the morning. Swapping out a journaling session for a 15-minute Instagram scroll might change the tone of your day.
Journaling also helps Debbie to recharge and renew among busy days and find alone time. She said journaling alone is beneficial whether her blissful breaks last 20 minutes or two hours.
"When you make yourself a priority, you are better equipped to be the best version of yourself you can be – the best friend, mother, sister, wife and person," she said.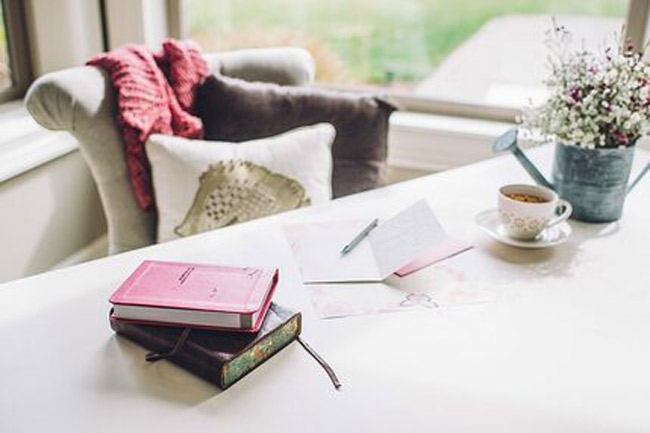 Journaling From Home
Debbie maintains that the location in which you write, and its surroundings, will impact your work. Choosing a spot that makes you happy is an irreplaceable qualification for any writing nook, she said.
"When you sit down to write, you enter a sacred space where your thoughts and creativity come to life on the pages in front of you," Debbie said. "Designing a place that brings joy and inspires you is as essential to your process as paper and pens."
Related Reading: A Home Office That's Chic, Colorful and Strategic
When no store-bought desks offered enough journal storage or looked feminine without sacrificing usability, Debbie sought out a custom-made desk. Her piece combines aesthetic with function, as the desk's light color and serpentine front complements its sturdy structure.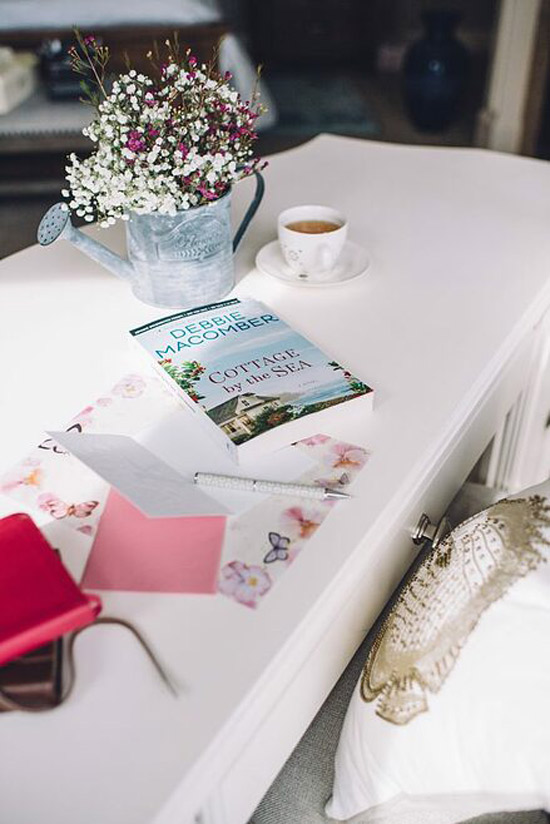 Her personalized desk teems with drawer space for important materials or any potential distractions, like junk mail or paperweights. But Debbie's abundant drawers also fit her Bible, various notebooks and prayer journal – which she deems her most important journal.
"Looking back through years of these journals has allowed me to see how truly faithful God is," she said.
Enter to win!
Want to win a copy of Be A Blessing? Enter our hashtag contest by posting a photo of your journaling or reading nook on Instagram and tag @cottagesandbungalows and @debbiemacomber and use the hashtag #whereijournal . We'll share our favorites here and on Instagram and you'll be entered to win a copy of Be A Blessing. There will be 10 winners chosen at random. Must be a valid US resident to win.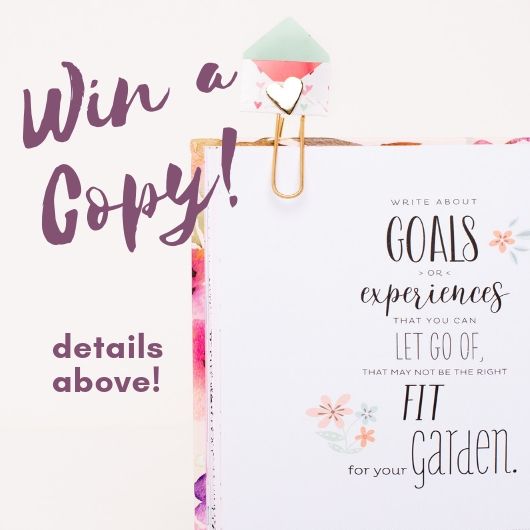 If you enjoyed reading about Debbie's journaling and writing habits, you might want to check out our inspiring home office guide. If your home office is in great shape, try filling your bookshelf with vintage books!