After binging HGTV all Saturday, you might find yourself dying to strip up those old floorboards, repaint your 25-year-old front door or dig into (multiple) junk drawers. But what's the best way to donate anything after the big purge? And can you recycle your leftover paint, out-of-style clothing or old appliances? Yes you can and here's how:
Using environmentally or charitably friendly methods when tearing apart your house – or even just your closet – helps you do your part to preserve the planet. Many companies work tirelessly to recycle and reclaim building materials, furniture or even dead electronics. Do you want to know exactly how your donations impact others or the environment? We've found organizations that can sustainably and charitably discard everything from phone chargers to paint canisters.
Related Reading: Unclutter Your Cottage in 10 Easy Steps

Sustainably disposing building and remodeling materials
Reusewood.org is an online directory that connects anyone in North America with nearby wood recycling services. From deconstruction help to material pick-up services to donation sites, reusewood.org can help you keep your remodel earth-friendly. This directory can also locate sites that sell reclaimed materials, like compost, wooden pallets or wood chips.
PaintCare is the best way to donate paint because they accept small and large quantities of paint and tells you exactly how they recycle. PaintCare is located in just a few states, but they provide recycling tips for anyone too far from their physical drop-off sites.
Habitat for Humanity ReStores accept wood, including windows and doors, but also miscellaneous materials. You can drop off everything from plumbing, extra flooring, countertops and light fixtures to doorknobs and other hardware.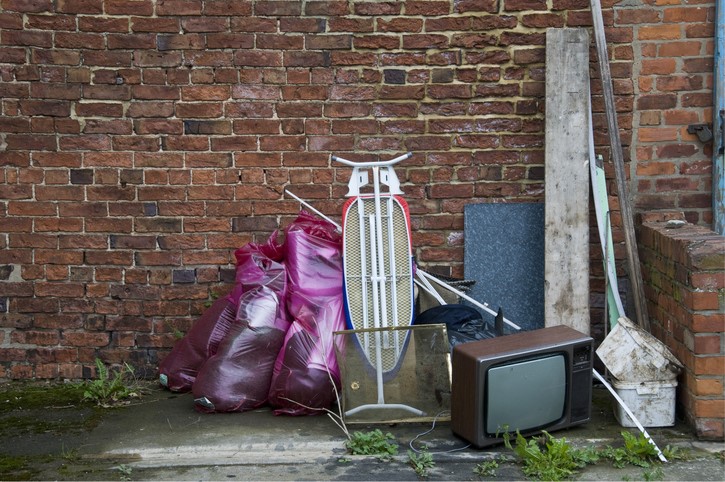 Household appliance and furniture donations
Certain appliances, like that bread maker that's been collecting dust for 20 years, might not fit in your home after your spring cleaning or remodel. Habitat for Humanity Restores welcome new and gently used appliances and housewares to keep perfectly useful items from entering landfills. You can often schedule a pickup for large items.
Furniture can be a cumbersome donation as well. Companies like Furniture Banks connect Canadian and United States residents with nearby collection sites, some of which might pick up your furniture. If none of the sites are close to you, use the Earth 911 furniture recycling guide to explore other disposing options.
And stop leaving old mattresses on the street! ByeBye Mattress can help you find a center that will recycle old mattresses or will let you drop your mattress off at their locations.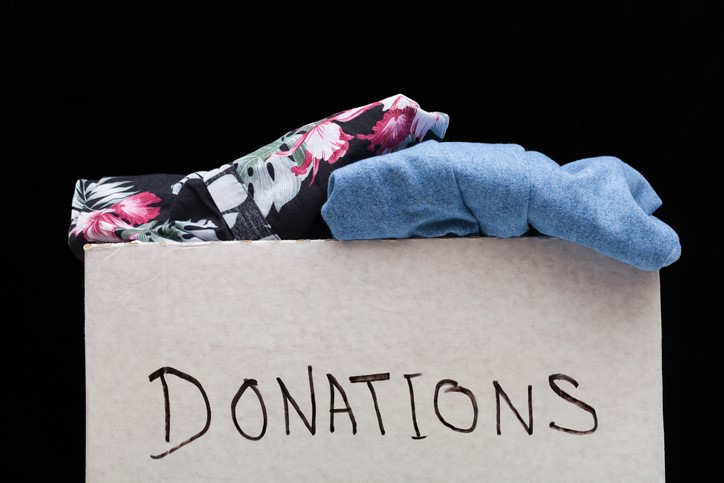 Clothing and general donations
Sometimes college sweatshirts or inherited jewelry can hold sentimental value. But if you're not going to wear them anymore, why keep old clothing stockpiled in your home? We think the best way to donate old clothes is to send them to organizations connected to special causes.
Loved Twice wants your baby clothes. Gather stain-free hats, socks and bibs from 0 to 12-month-old sizes, as well as small blankets. The organization uses your donations to provide free baby clothes to low-income families with newborns. While Loved Twice's drop off locations are centralized in Northern California, you can mail them your little one's old clothes.
In addition to baby clothes, the Vietnam Veterans of America accepts men's and women's clothing of all sizes, as well as shoes, jewelry and cosmetics. But don't stop at your closet.  VVA also welcomes your smaller appliances, glassware and tools. Drop off your bedding, drapes, rugs and curtains as well.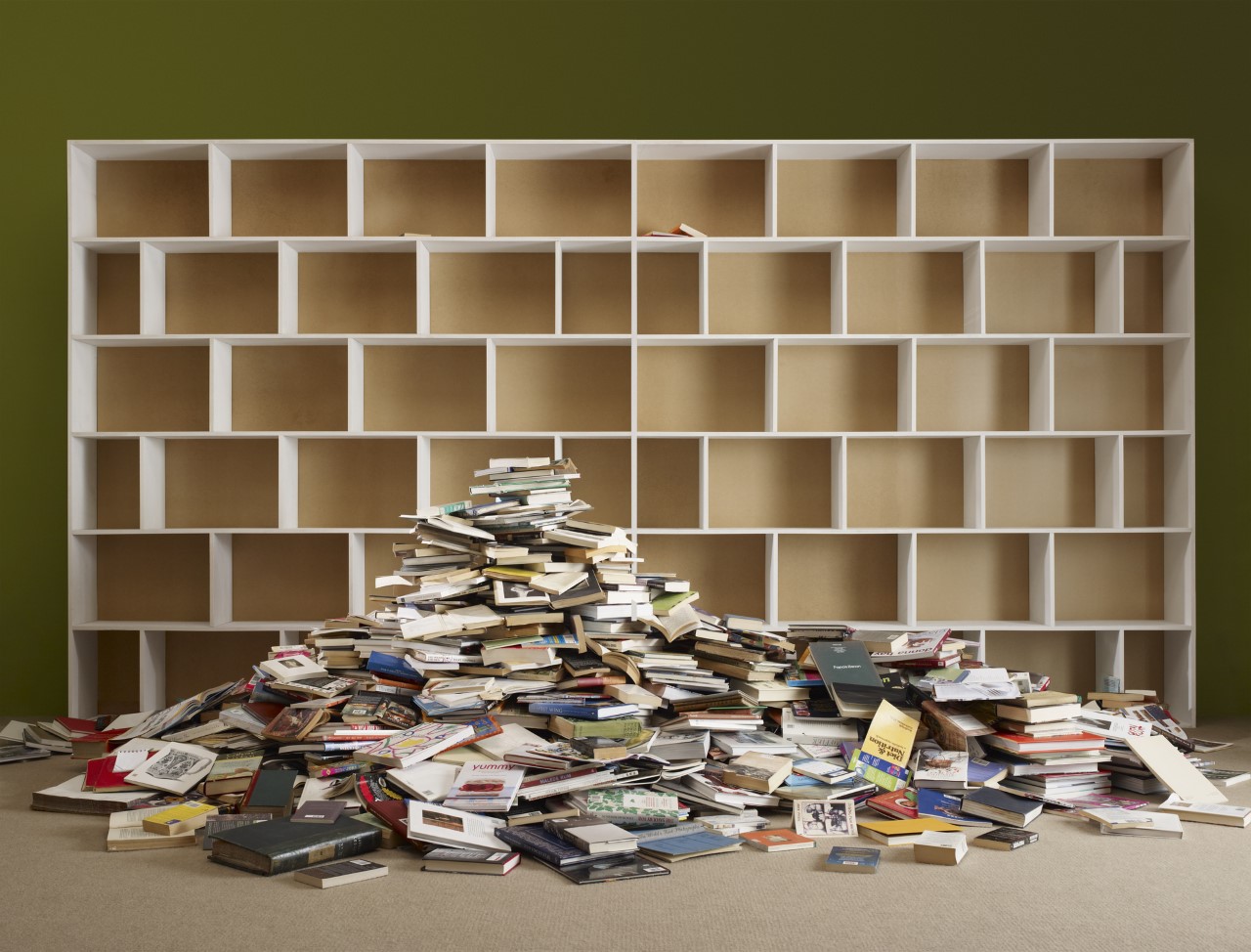 Parsing out your books and electronics
Textbooks and children's novels are sure to accumulate on your bookshelves after years of school. Luckily, myriad nonprofits and small companies can give your once-opened Chemistry 101 book to students with limited access to education.
You can ship books to or ask for pick-up services from Books for Africa and the African Library Project, organizations that deliver millions of books to students each year. Books4Cause, a similar operation, also schedules book drives on college campuses.
There is also a best way to donate old phones and electronic gadgets or accessories often sit tangled and forgotten in the back of your drawers. Instead of dropping extra chargers at the Apple store, help someone in need.
Secure the Call accepts cell phone donations, which they provide to elderly citizens or those in danger of domestic violence. After all of your data is wiped, the phones can be used to call 911 for no charge.
The National Coalition Against Domestic Violence asks for donated electronics to reduce the levels of cellular equipment in landfills and combat domestic violence. Besides cell phones and accessories, they accept a range of donations, from gaming systems to digital cameras.
If you liked these donation tips, read about why clearing out your house benefits your health! Don't know where to start with the "uncluttering?" Try our 10 spring cleaning steps.
Of course, don't forget to follow us on Instagram, Facebook and Pinterest to get your daily dose of cottage inspiration!