If you ever wanted to experience the trend of tiny living, why not give it a test run on vacation? Dubbed 'The Doll's House,' this Cornish tiny cottage embodies large coastal living in a compact space. With a charming blue painted door to greet you, this cottage's new interior compliments its older European exterior. Not only will you love the nautical interior, but the view as well.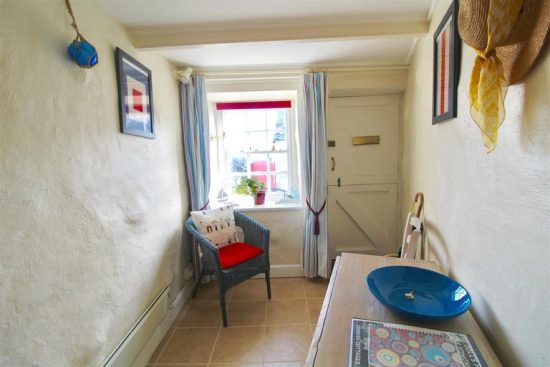 With accents of deep blue, orange, and natural white, The Doll's House creates a soothing and inviting atmosphere. Only needing four steps to reach the shower from the kitchen, the space within is utilized creatively and comfortably. A review from a visitor of the cottage states: "although small, it has everything you need including a nice place to sit and eat and a great view from upstairs overlooking the sea."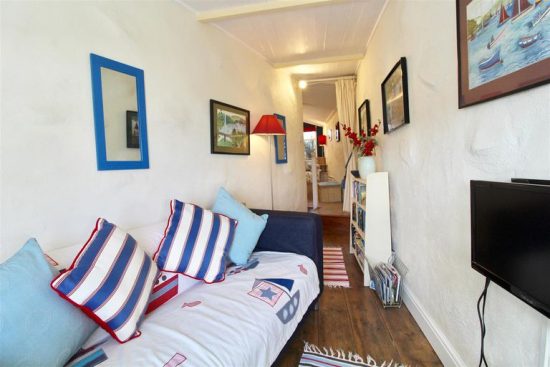 Traveling is an expense in and of itself, but you'll be pleased to hear this tiny cottage is available to rent around the same price range of a moderately priced hotel per day. Rather than staying in uncomfortable, boxy rooms, unwind in a well-cared-for cottage to create a more unique and memorable experience. Located directly across from Porthleven's harbor wall, the bay is visible from just a glimpse out the window, making this cottage a great trial for tiny living, and also a fun European travel destination.