We've seen a growing trend toward global, eclectic and organically-inspired looks in home décor. Envision a weathered farmhouse, or the breeziness of a cottage by the sea, or the intrigue of a Bohemian, layered look. It's all about appreciating what is unique, rather than cookie cutter; handcrafted, rather than bland. The realization that a little subtle imperfection actually leads to perfection. Using lighting and mirrors with natural textures, these trends can be incorporated into your space. Let's take a closer look, with a design edit by Capital Lighting.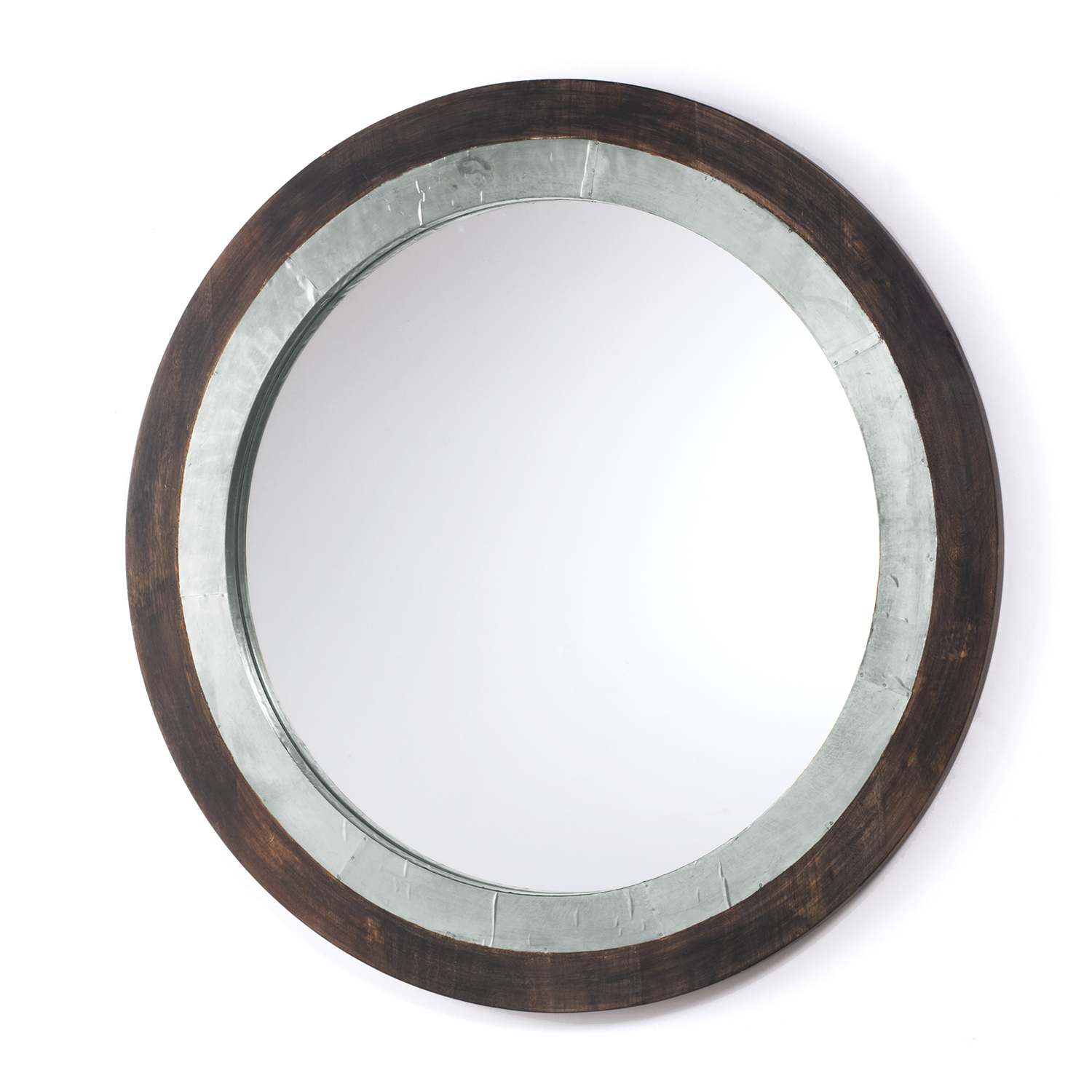 Our pick: Grey Washed Wood and Aluminum Mirror
Why: Crafted of natural wood, this round mirror features artful knots and uneven edges. That type of character is perfect for use in eclectic, farmhouse and coastal-inspired settings.
Where: Walls, of course, but put decorative mirrors to good use on the mantel, in entryways, hallways and large rooms. They can reflect light from a window or bounce light off a beautiful fixture; create an illusion of space in a tight spot; or serve as a focal point. Mirrors can also be positioned by a favorite piece of artwork to enhance the effect.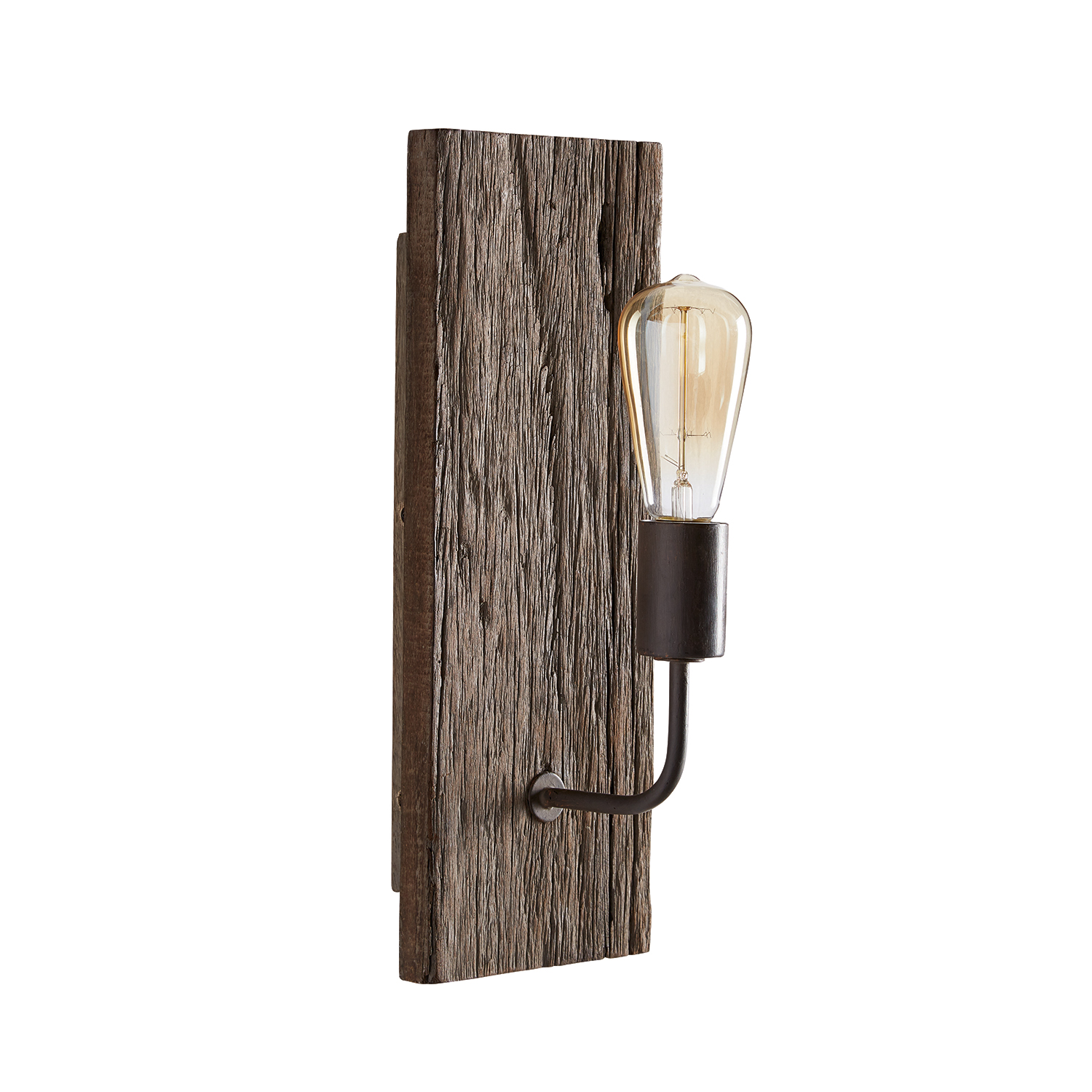 Our pick: Tybee 1-Light Wall Sconce in Nordic Grey for farmhouses; a lighter Sea Salt finish would be appropriate in coastal cottages.
Why: The rugged wood backplate gives it a weathered look, as if it were crafted out of driftwood that washed ashore during a high tide.
Where: A damp rated sconce is designed for your bath, but can be used in other creative ways, too. Use this sconce to create a seaside ambience in a sunroom or breakfast nook.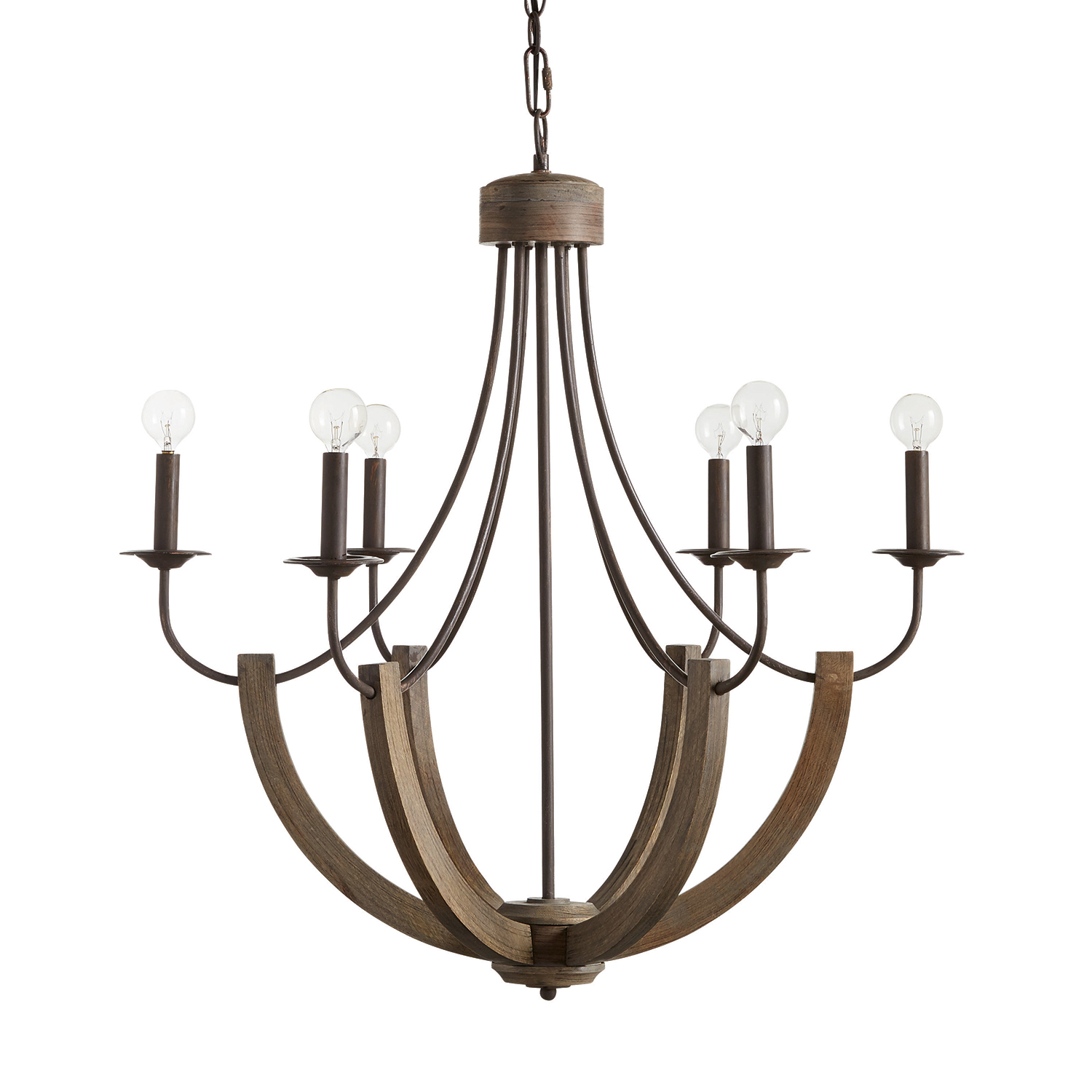 Our pick: Tybee 6-Light Chandelier in Nordic Grey finish
Why: A unique barrel shape and materials like mango wood means it's a standout both in terms of design and structure.
Where: A fusion of natural elements, this contemporary chandelier would look perfect in a foyer or kitchen, or to add drama to a dining room.
Another option from that collection: the Tybee 4 Light Foyer.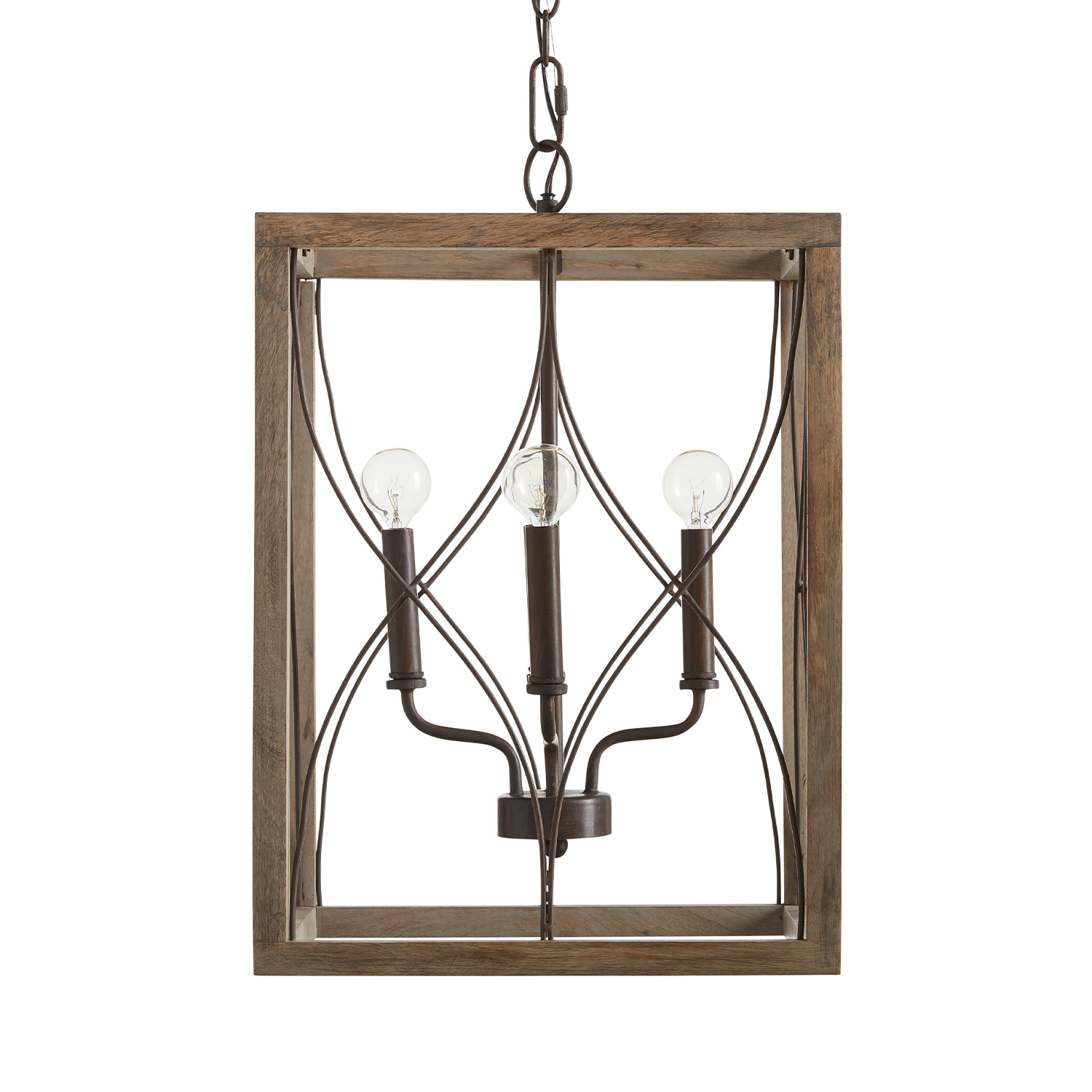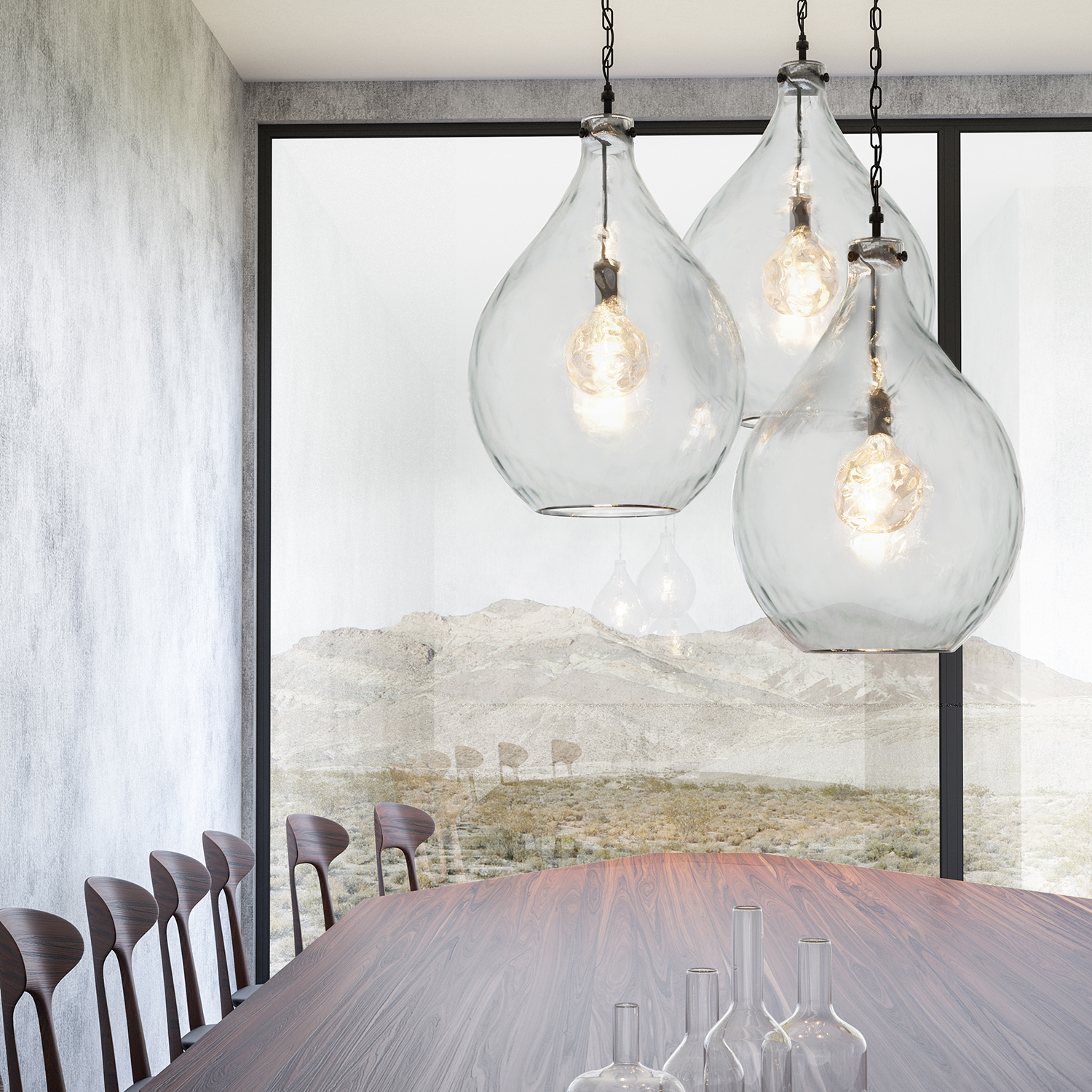 Our pick: The Bristol 1-Light Glass Pendant in Farm House finish with Clear Water Glass is seen in the room shot above.
Why: Organic glass in the Bristol line lends optical texture, with the subtle variations in design giving it a distinctive, handcrafted feel.
Where: These versatile lighting fixtures can be grouped wherever people gather (think:, as in the living room or dining room), or as task lighting to focus a spotlight on a work area or special surface., such as a (A butcher block countertop in the kitchen comes to mind). Pendants are also ideal for tighter spots, such as bathrooms and entryways.
Another option from that collection: the Bristol 4 Light Pendant.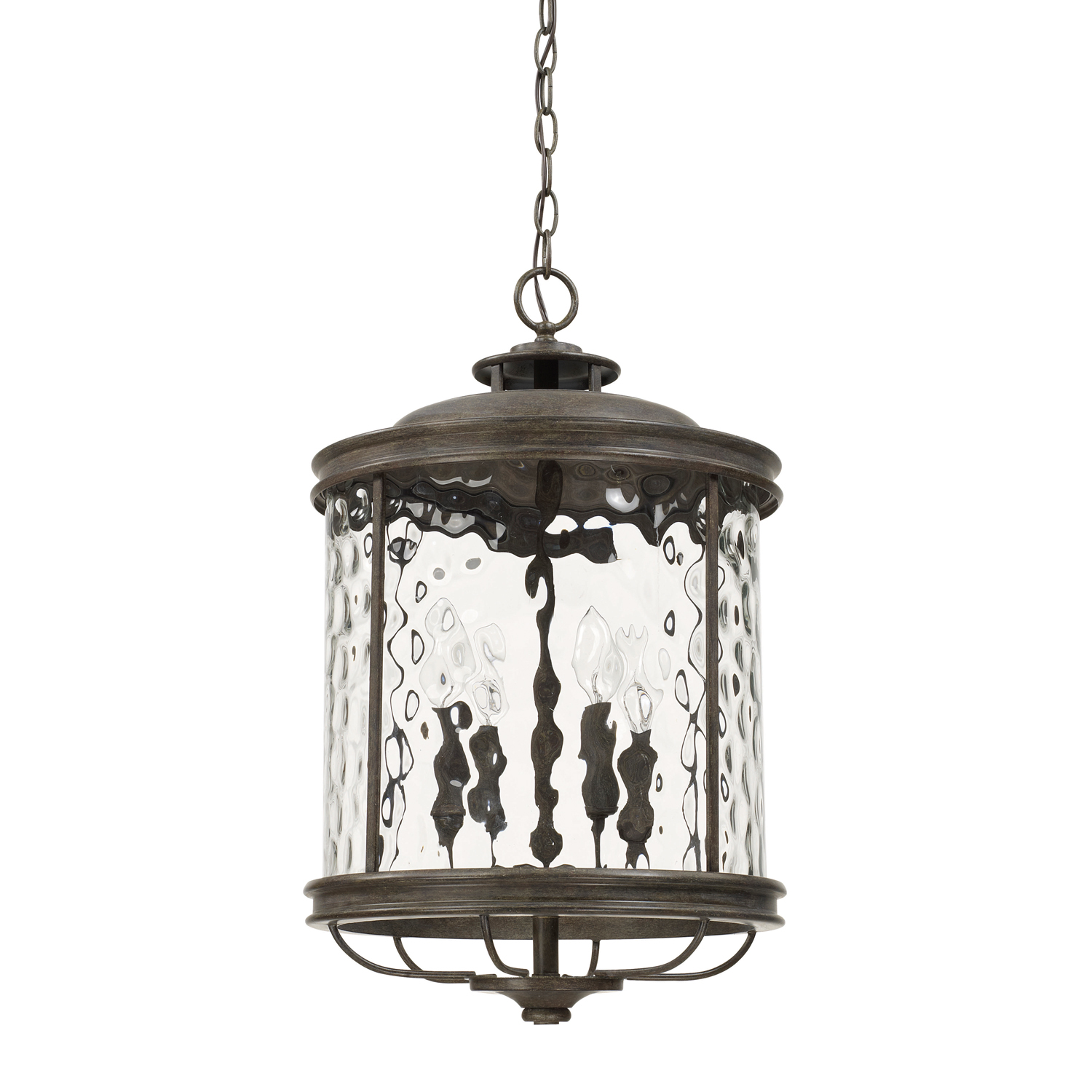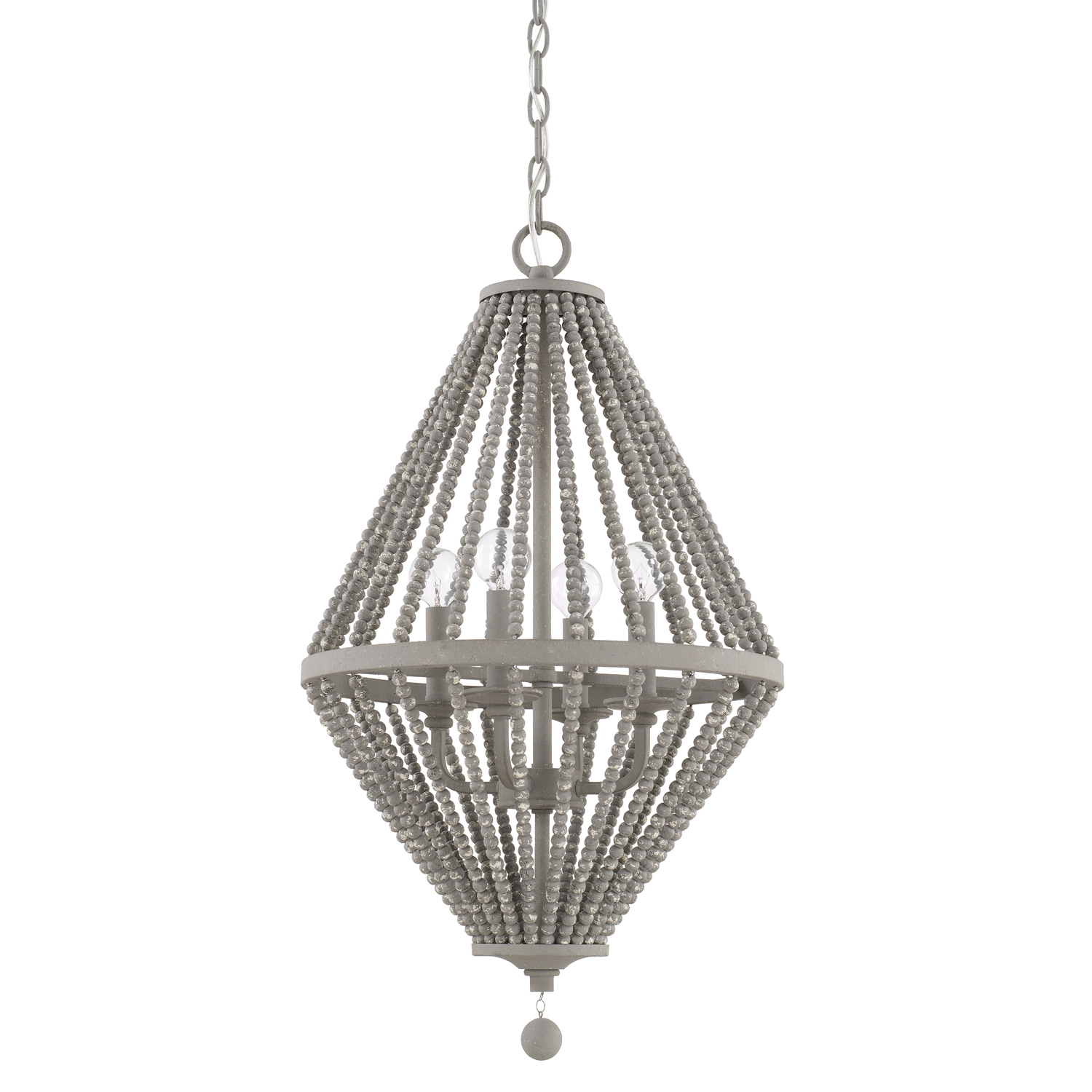 Our pick: Kima 4 Light Pendant in Paris Grey
Why: Feel the breeze and smell the salt air, even if you live miles from the ocean, with a fixture that was inspired by the coast. It gives a touch of relaxed elegance that feels Bohemian, yet still polished.
Where: Foyers, kitchens and bedrooms, yes, but think out of the box, too, with spaces such as breakfast nooks and even laundry rooms.  
See more of our favorite trends and show us how YOU style it. Instagram @capitalltg #loveatfirstLIGHT.
Ready to get Inspired? Click here!