If where we live is a  reflection of ourselves, then Jon and Scottie Ingersoll's happy holiday home is the perfect reflection of their warm and inviting family. For Scottie, a preschool teacher, and Jon, a firefighter and little league coach, it's important that their Christmas home be a cozy sanctuary full of positive inspiration. So, when we set out to create a holiday party setting, we needed only their warm and cheerful spirit to inspire our décor. What came to be was a winter wonderland party full of inspired by a vintage finds, creative ideas and meaningful elements.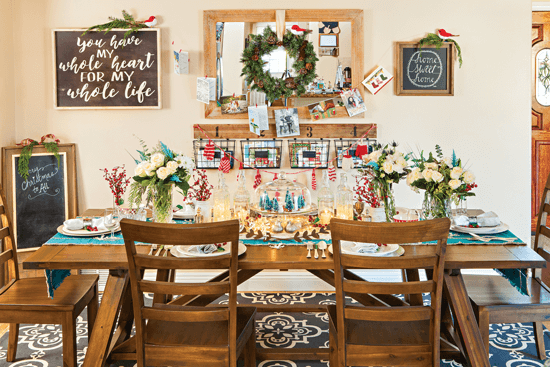 My starting point was the idea of hosting for the holidays. When it comes to our home, how we decorate it, who we allow in it is connected to how we want to inspire those we love to experience all the best that life should offer them. Using Scottie's classic cottage décor as the jumping-off point, we selected a few accents designed to add sparkle and an extra festive vibe, setting the stage for a classic winter wonderland party.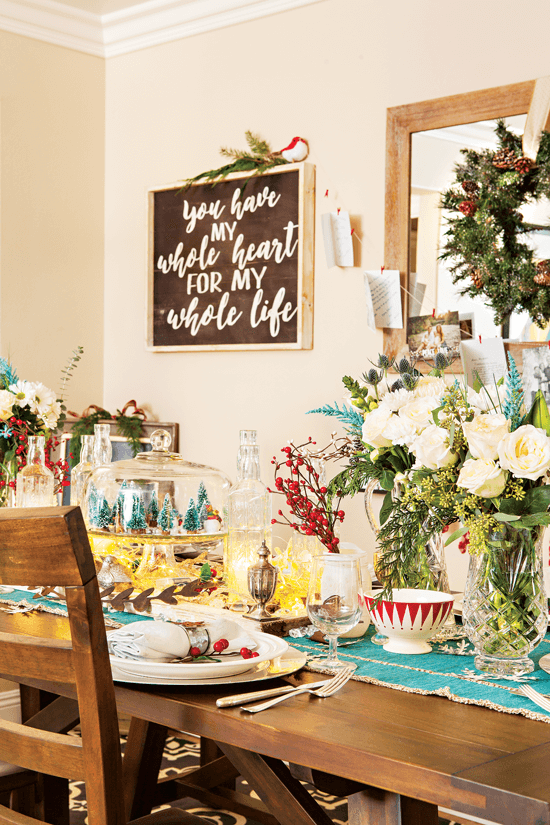 I chose a vibrant color palette of light icy blue, snow white and cheerful pops of red. We decorated the table with classic wintry outdoor scenes and got creative with repurposed items. Using cake plates as a stage, I combined fake snow and some smaller pieces of a Christmas village and made a winter wonderland forest vignette.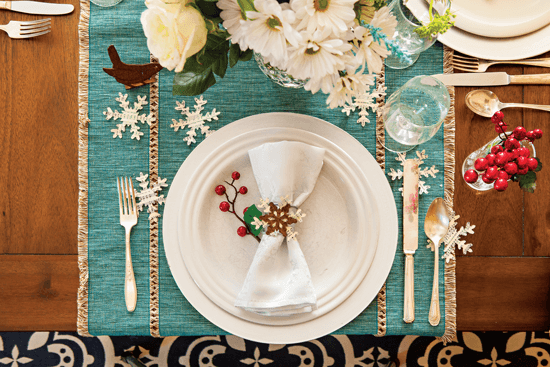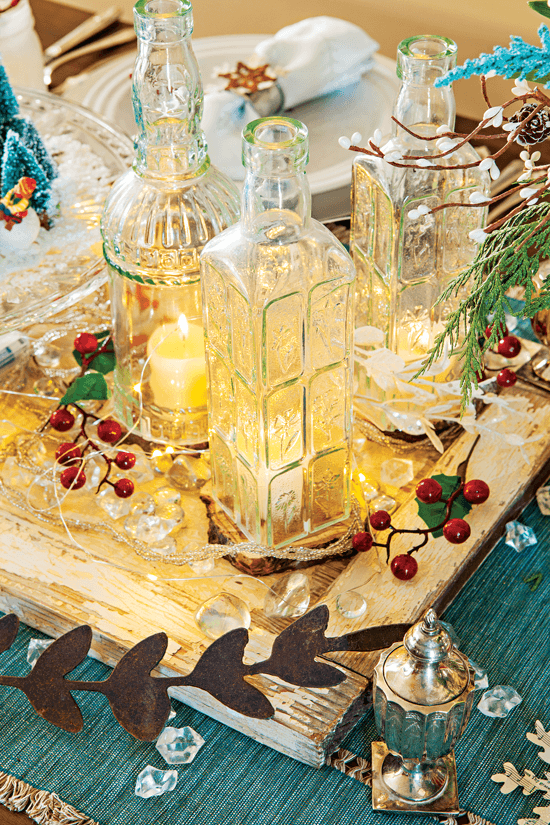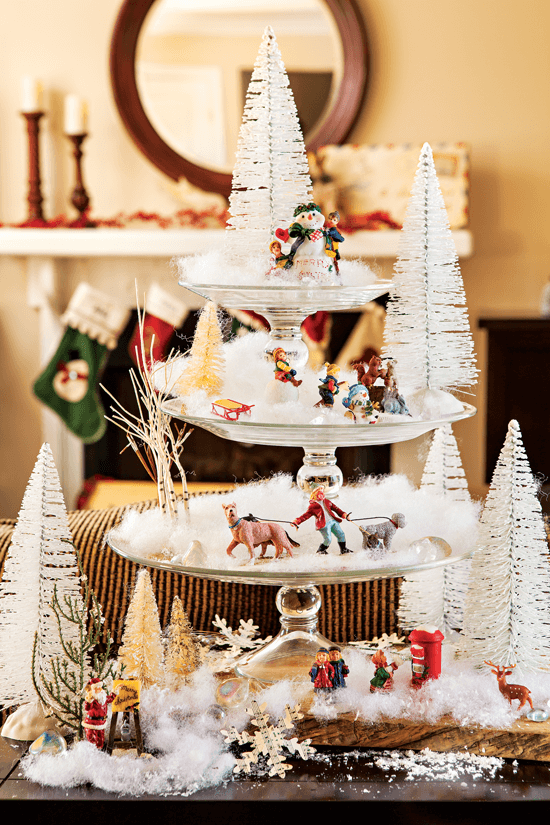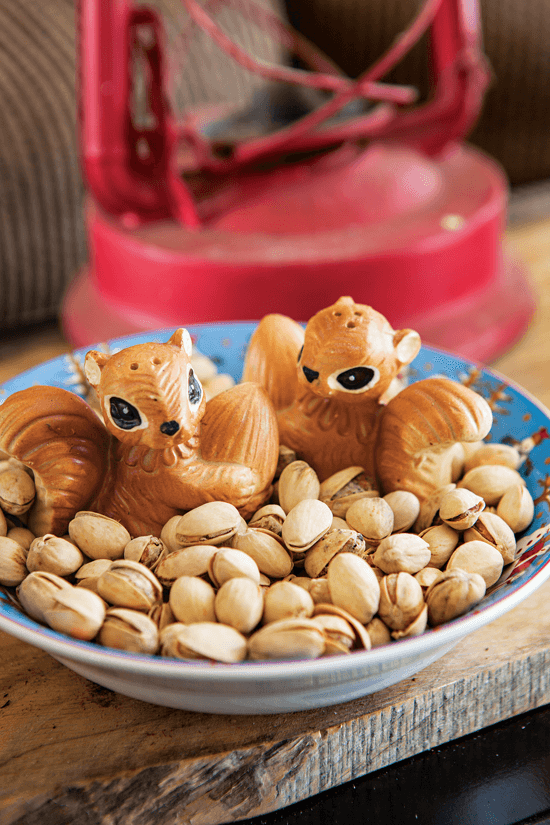 Elsewhere the focus was on using family mementos and personal treasures to create a meaningful décor scheme: think Christmas cards turned into garlands and old family photos turned into holiday wall art. With these combined with vintage heirlooms used in surprising ways, the Ingersoll house truly sings for the holidays.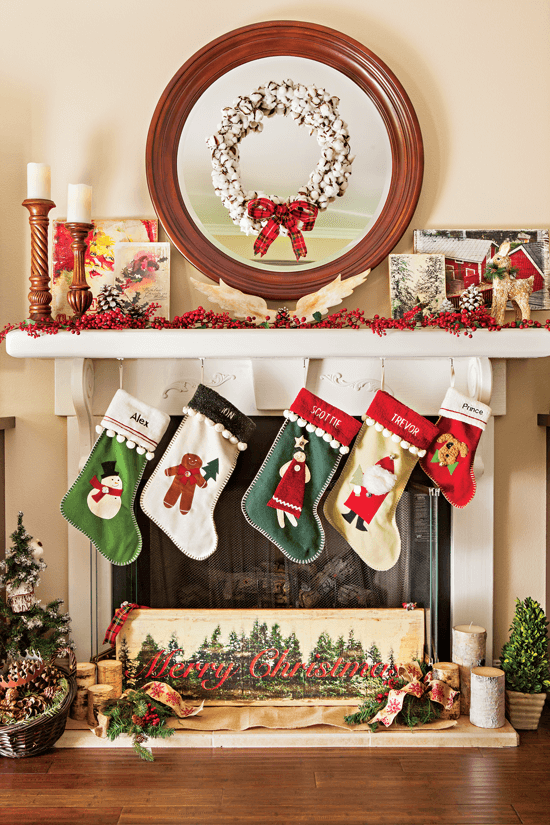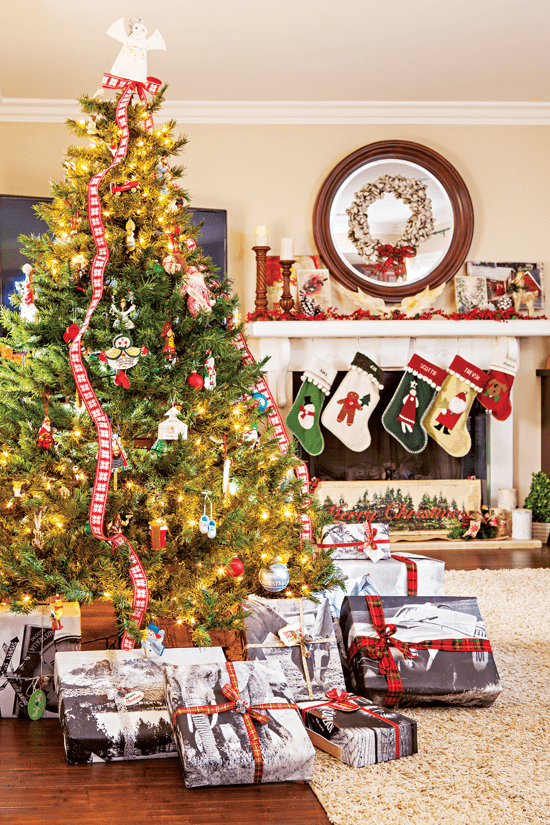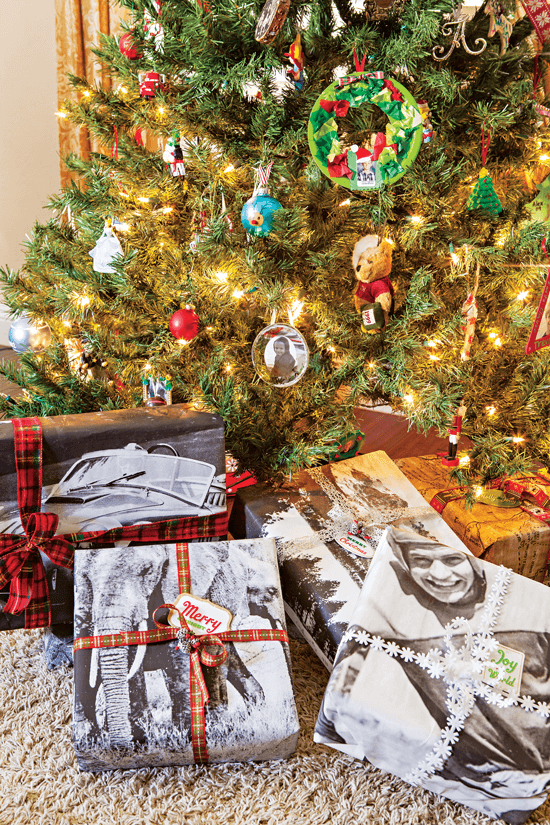 Looking for more holiday entertaining ideas? Check out this post on creating an elegant tablescape for Christmas.
Of course, don't forget to follow us on Instagram, Facebook and Pinterest to get your daily dose of cottage inspiration!