These days, Christmas wrapping has become an art form. There plenty of ways to add personal touches to every detail of your gift wrapping, from the gift box itself to the wrapping paper to the christmas gift tags and much more. Easily transform every gift with creative flourishes by following these gift wrapping tips and tricks.
Creative Gift Tag Ideas
Instead of a simple store-bought gift tag, custom christmas gift tags can be extra special. Make your own gift tags by hand with craft paper or card stock, or have gift tags custom printed on wood in a shape, like a heart, rounded square or hexagon, for a unique look. When combined with a charming gift wrap and ribbon, a wood element can add a nice texture to the overall package.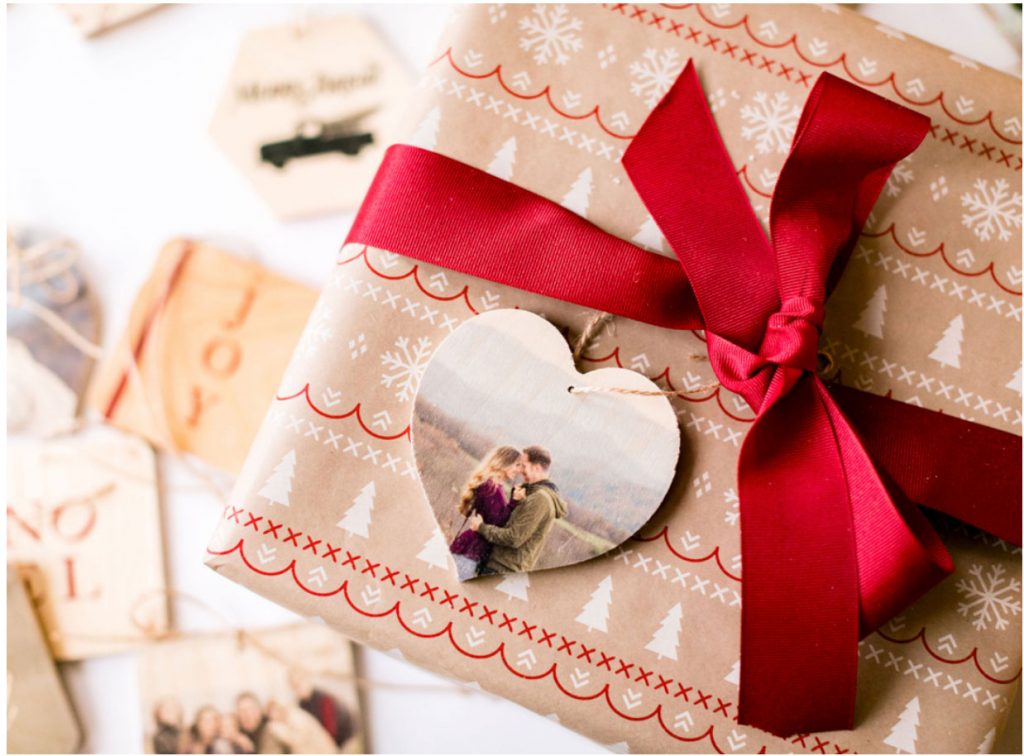 Think Outside the Gift Box
When wrapping your Christmas gifts, think of new ways to box each item that might not be an actual gift box. Sometimes you can use a repurposed object to house your Christmas gift (think an antique jewelry box with a new piece of jewelry inside). Or you can even make the gift the gift box and tuck inside other small items as part of the gift. We like the idea of having a wooden box customized with a personal photo. You can simply add a bow on top and perhaps hide some holiday treats inside.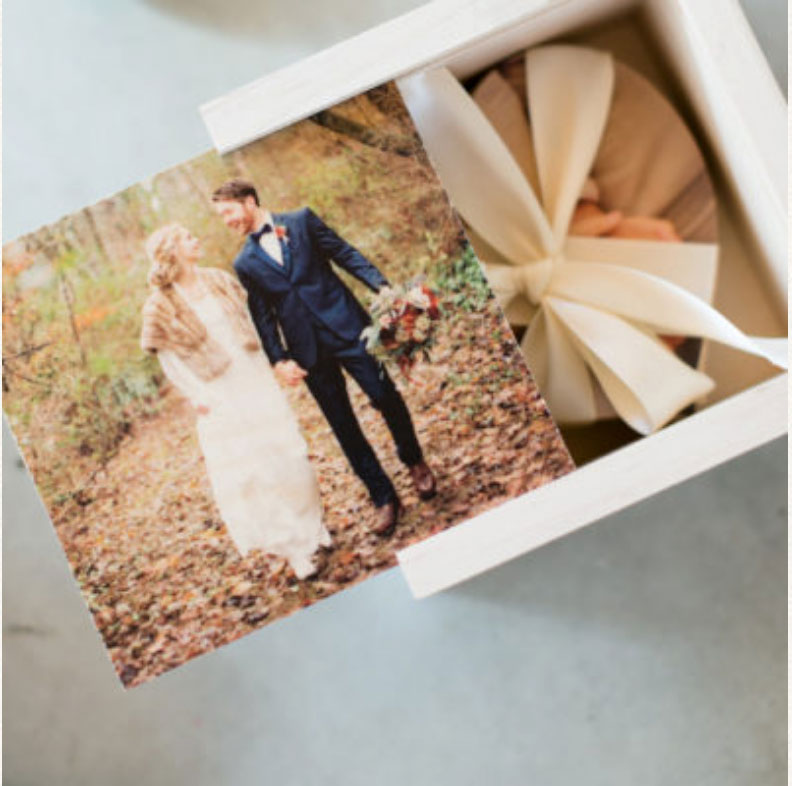 Go for a Layered Look
For creative gift wrap ideas, it's all in the layering. Sometimes more than one ribbon or pieces of fabric are better than one and create an artful look. You may even want to include more than one gift tag. One gift tag could be personalized with a photo, while another can have a season's greeting on it and another can say who the gift is for. You can use traditional wrapping paper or a wrapping paper alternative. Whatever you choose, make it personal.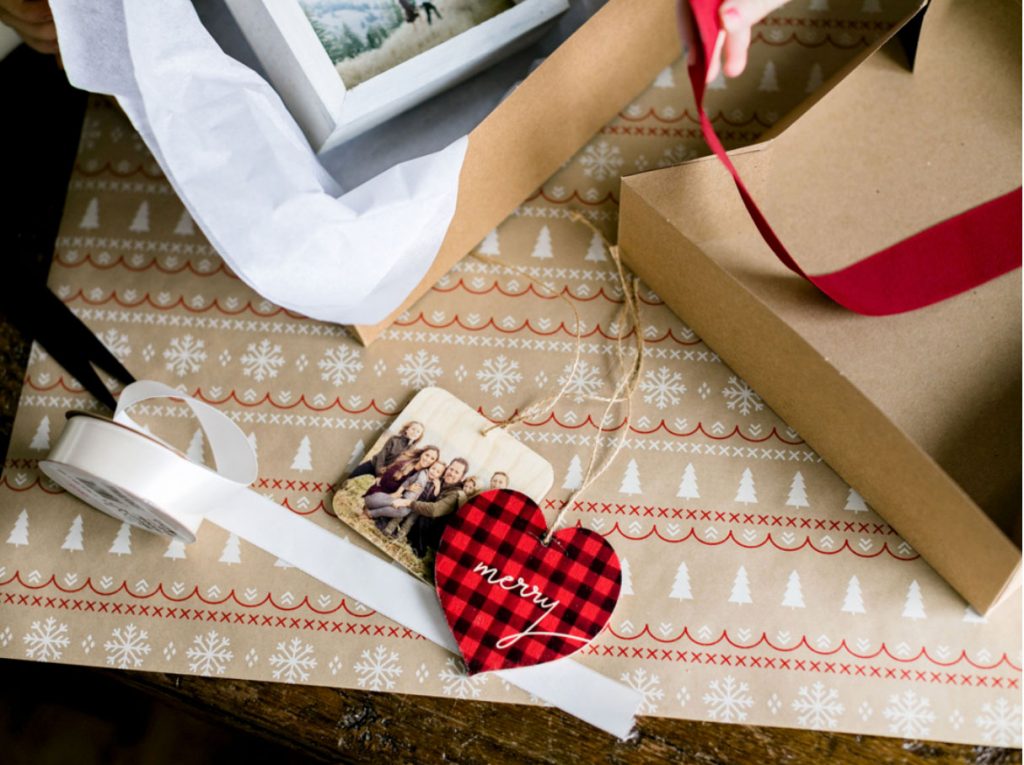 Print Your Own Gift Tags
Making your own Christmas gift tags shows you put extra effort in your holiday wrapping. Printable gift tag designs abound and you have plenty to choose from. If you don't know where to begin, try our printable gift tags. Combine your DIY gift tags with a pretty ribbon and your favorite sprigs of greenery for a simple and festive look.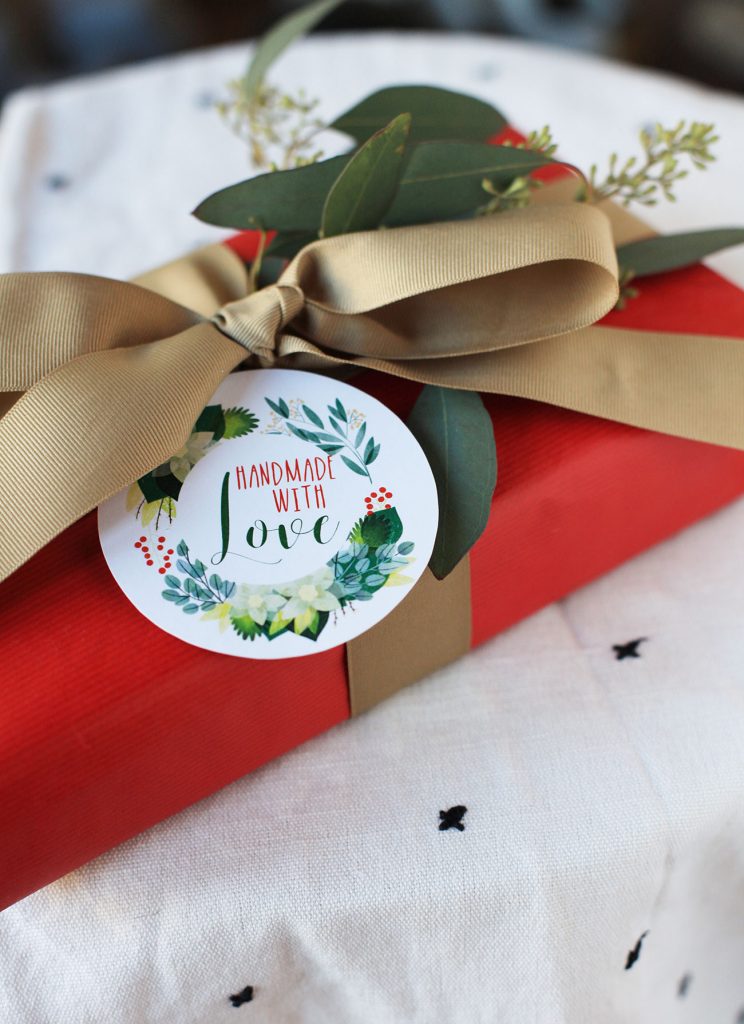 Mix and Match
As you make your gift wrapping paper selections, discern what styles you want to see under your Christmas tree and how it meshes with your holiday decor. Mix up the colors and patterns for a more pulled together look or create a uniform look with the same color and pattern. Combining different patterns in the same color can coordinate well. If you're using DIY gift tags, consider whether you want them all to be the same or if you want a variety.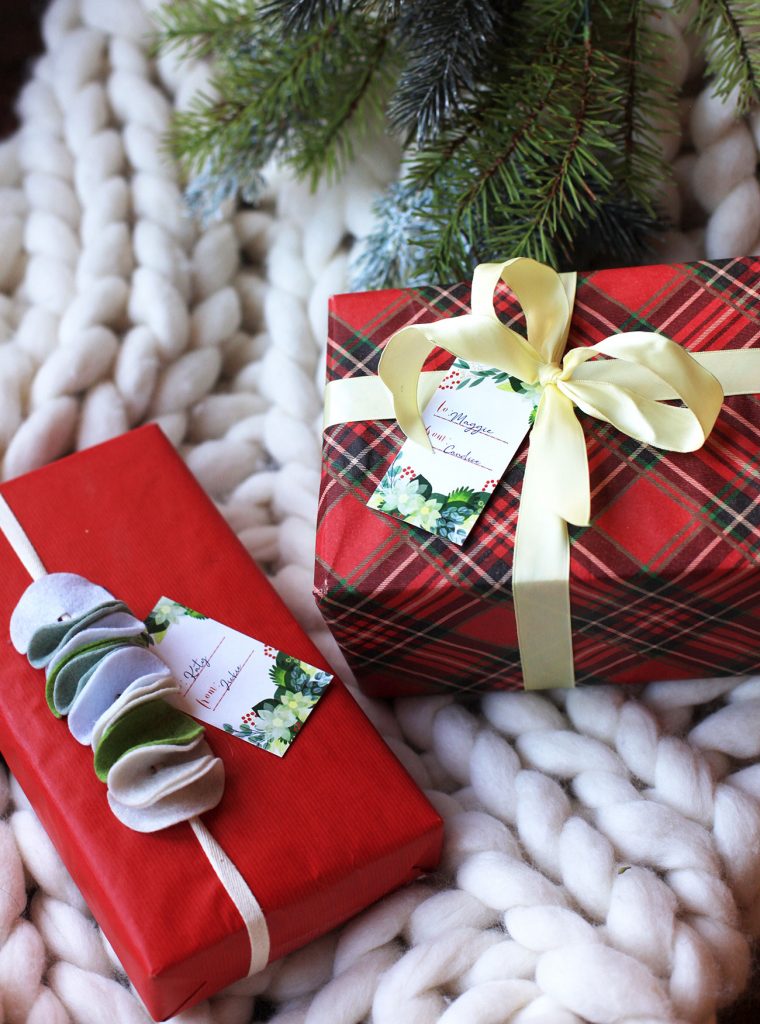 Mind the Details
When making your christmas gift tags, use a good quality pen or calligraphy pen for the best result. If you don't like your own handwriting, you can also download a fancy font and print your own gift tags with a printer. You can also add other embellishments to your gift tags by sticking or hot gluing on rhinestones, washi tape stripes, stickers, tiny craft pom poms and more.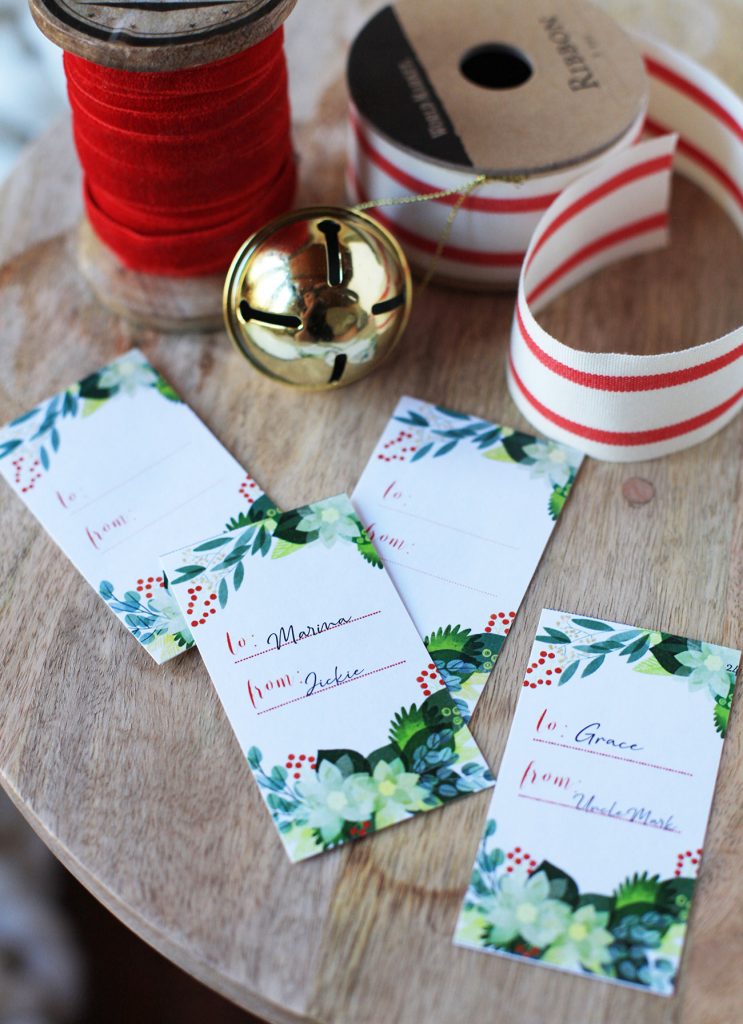 Every personal detail you add to your gift wrapping will make your gift all the more memorable and appreciated. These gift wrap ideas are just a start, but feel free to come up with your own for a truly personalized look.
Make sure you sign up for our 12 days of Cottage Christmas Newsletters to get access to all our free printables like the two styles of gift tags above! With illustrations made exclusively for us by artist Lauren Rebbeck— they are one of a kind!
Did you miss yesterday's post about christmas cookies? Get caught up by clicking here. Then check out the checklist below to see what's to come.

Of course, don't forget to follow us on Instagram, Facebook and Pinterest to get your daily dose of cottage inspiration!