It's week two of our Simple Hacks to a Happier Home series. If you followed week one, then you've successfully tended to your home inside and out with a deep clean. Now it's time to declutter and get simplifying! Here we break down the room-by-room process of editing our treasures, to live with less in order to gain more. Here's how it works…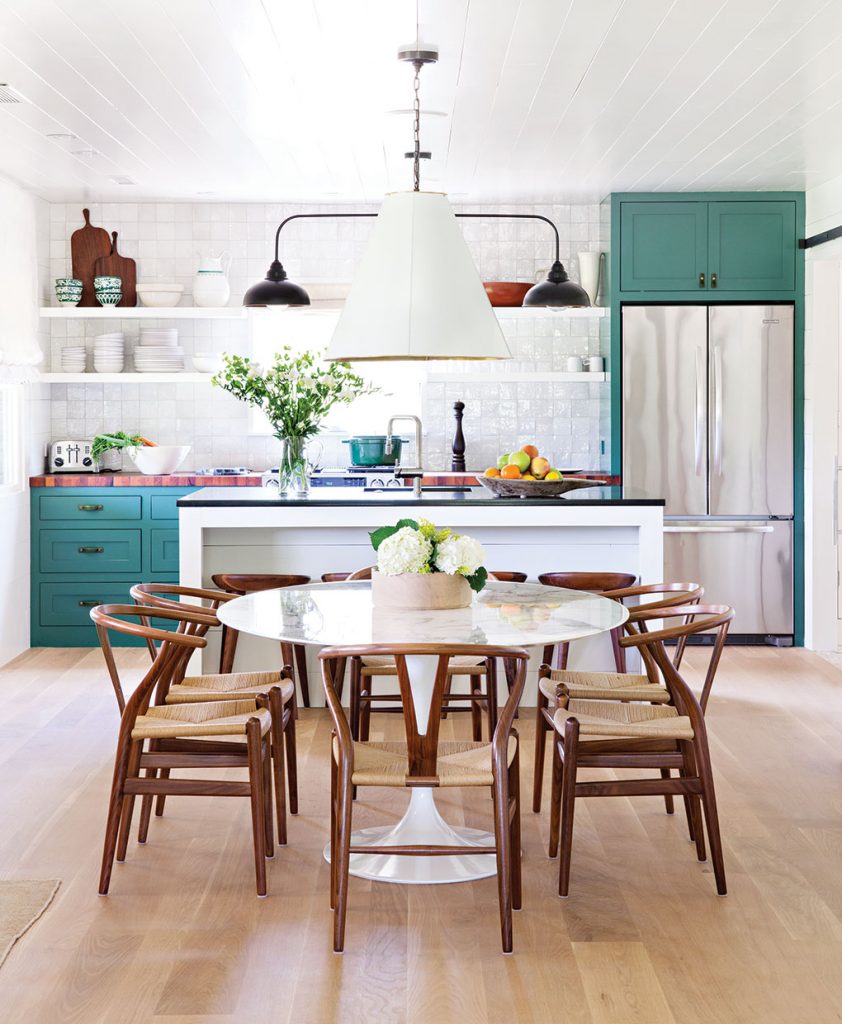 If you signed up for our Simple Hacks to a Happier Home newsletter, today you should have gotten an email with our second printable: The Room By Room Decluttering Guide. If you haven't, then sign up here to get the pdf.
The Art of Decluttering
You'll see that our decluttering guide takes a room by room approach. We think this makes the week-long process a bit more manageable and less disruptive. Also, since we are taking a look at decluttering through the lens of design and creating spaces for joy, decluttering room by room allows you to get that aesthetic perspective. Knowing what you want your room to look like can help you make those tough decisions of what to keep and what to let go of.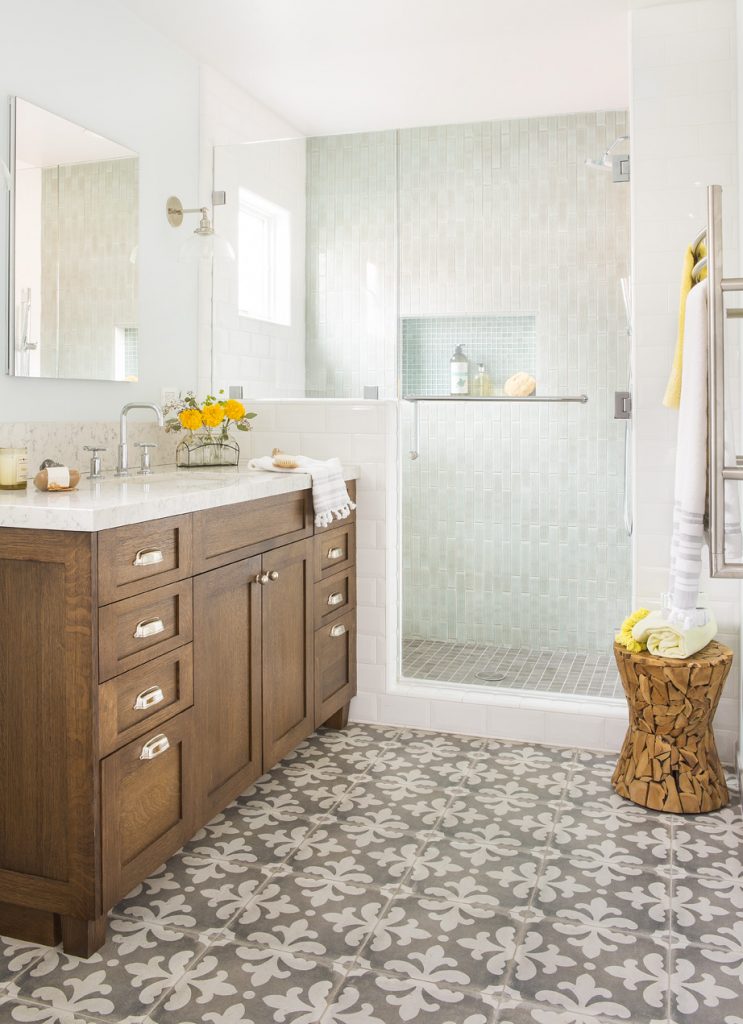 The key to the effectiveness of any declutter process is being decisive and acting in the moment. Before you begin a room, have a trash bin, a recycle bin, a relocation bin and a donation bin handy. You should discard broken items or litter and put them in the trash bin. Weed out things you no longer need and put them in the donation bin. And pull misplaced items as you come across them and put them into the relocation bin so that you can put them their rightful place when you are done. Working this way as you go is much faster and you're more likely to talk yourself out of decisions.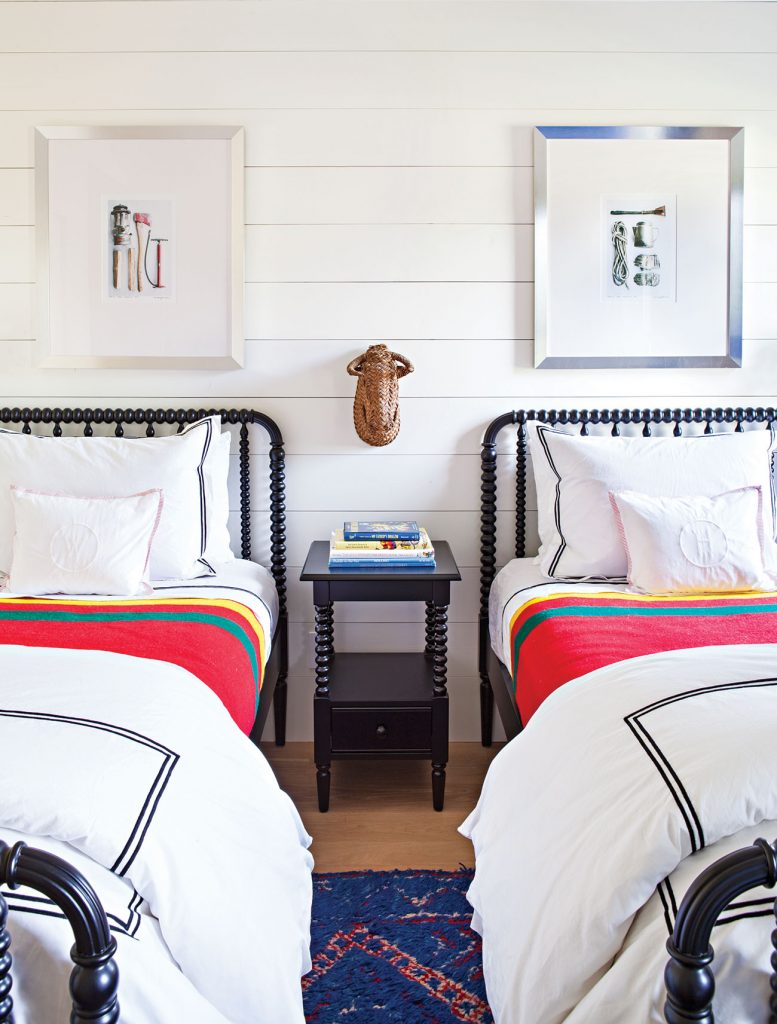 The Psychology of Decluttering
Knowing you have you edit down and get rid of things is one thing, but actually doing it is another! As fans of design, the one thing to remember is that when there is too much in a room, it's hard to see or appreciate anything. Take stock of your favorite items. Are they given breathing room? Do they space to shine? Of the things around it, what can be taken away so that only the most special and meaningful things stay.
Of course as a self-proclaimed sentimental that's hard for me too. I do allow myself one garage bin of "most special items" for each room in the house. My bin for the kitchen has multiple sets of vintage glassware, a few special pieces of ironstone I've collected and pyrex I've inherited. I periodically rotate them out on my shelves and my decorative vignettes so they each get a time to be appreciated without overwhelming the look of the room. The key is to limit yourself to that one garage bin. As Marie Kondo says, choose your storage tools around the size of your space, not around the size of the many things you want to keep. And use those storage tools as a way to help you edit your belongings. This brings us to organizing.
The Rules of Organization
As you declutter, you should find it easier to stay organized. Half the challenge of being organized is not having room for everything. But as they say, "A place for everything and everything in it's place."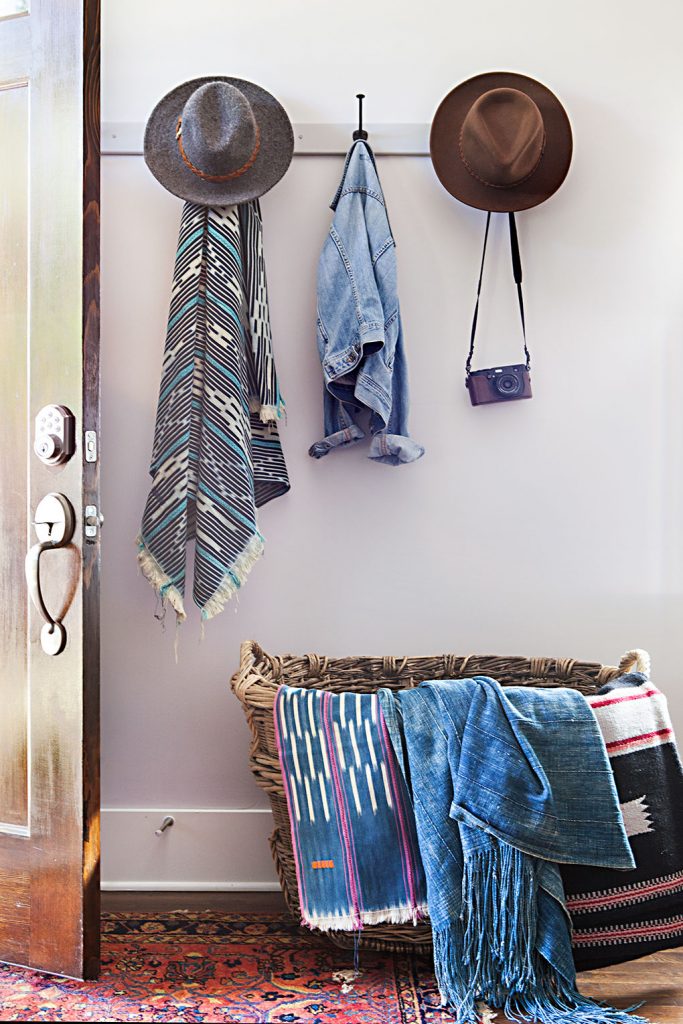 Choose storage tools that seamlessly integrate into your decor, you'll be more motivated to use them when they look good in use! Also, be realistic about your organization methods. Labeling canisters, boxes and trays looks awesome for Instagram, but if you need more flexibility than that, or you simply don't have the time to employ that consistently and uniformly, that might not be the right route to take. The right organization method is whatever is the simplest and easiest to stick to for you.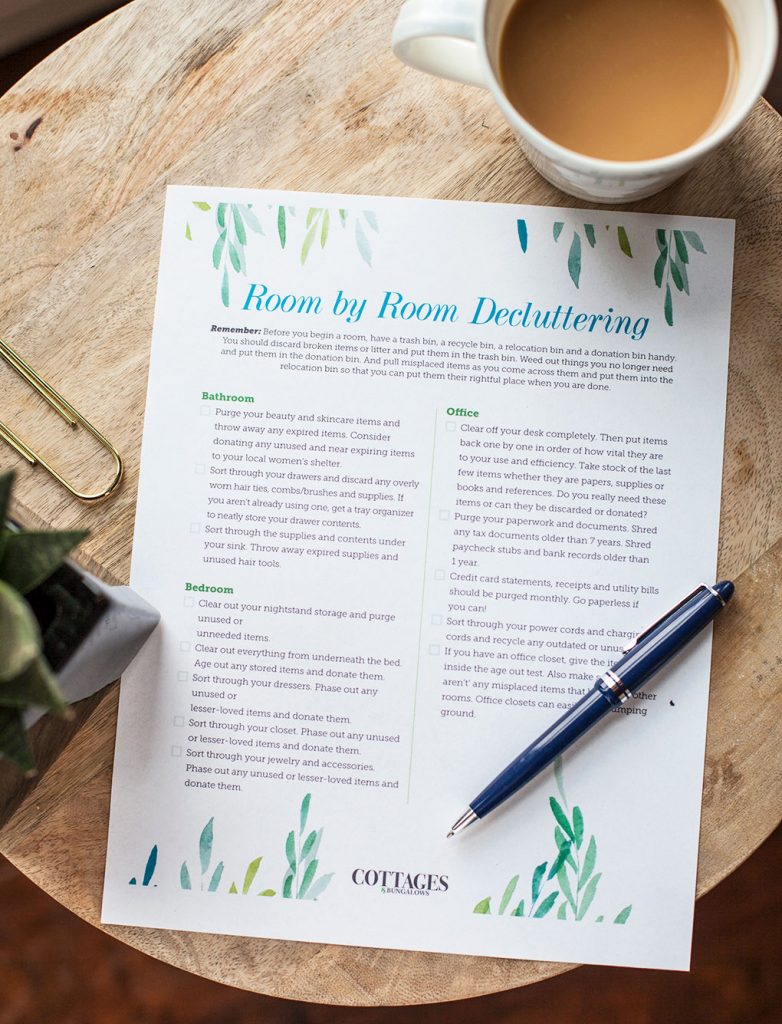 Lastly, being organized is a practice. While this week of decluttering is here to help you jump start the process, you should be incorporating an organization sweep into your weekly or monthly cleaning routines. This means purging your pantries and medicine cabinets of expired items, tidying up your junk drawers and coffee tables of accumulated litter and re-evaluating your closets and cabinets before they get too full.
More Helpful Resources
We wouldn't set you onto whole house to declutter and organize without a few extra tools in your tool belt! We've compiled other posts from around our site here to help you get cleaning.
Of course, don't forget to follow us on Instagram, Facebook and Pinterest to get your daily dose of cottage inspiration!