Sometimes dream homes can start out as nightmares. When interior designer Ashley Gilbreath stepped into her 1930s Spanish-style home for the first time, her jaw dropped. "The city should have paid us to buy it," she quips. Despite the damage, Ashley wanted to save the historic cottage and not only restore it, but resurrect it.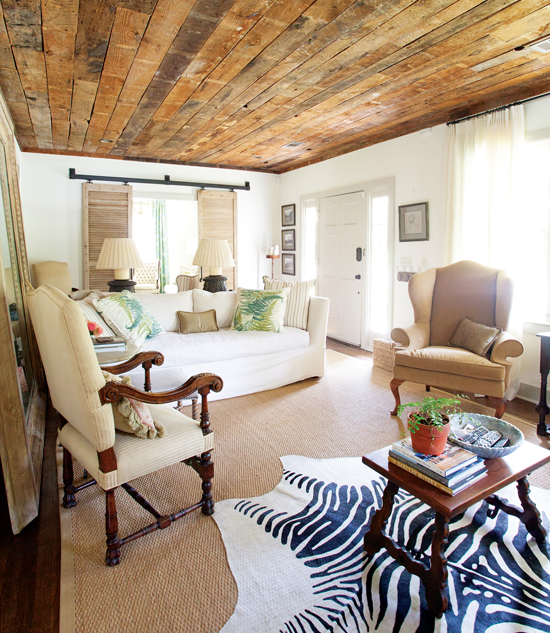 From the Ground Up
The historic cottage sagged with neglect. A flat roof sent water through the center of the house, rotting beams and supports. The previous owner "kept open food out in the kitchen intentionally to keep the roaches and the rats in one place, so she could sleep in the back of the house," Ashley explains. "That gives you an idea of how condemned this house was." Despite the overwhelming amount of work the house needed, she was determined to meet her goals.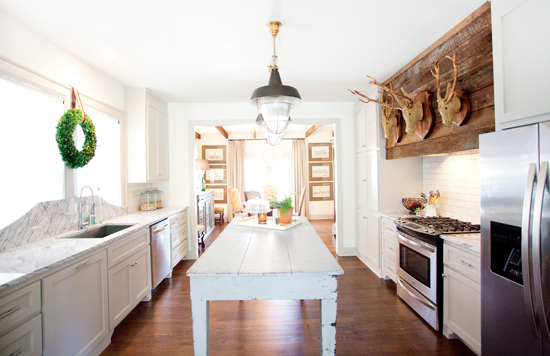 After two-thirds of the home was ripped out, Ashley led a careful reconstruction meant to save the most of the historic cottage that was left. She wanted to "to keep it old—to keep it looking like a cottage." Though they raised the roof's pitch and altered the front façade, the heart of the home remained the same. Its dimensions were carefully measured and recreated. Though some would consider its historical quirks odd, Ashley embraces them. The key is to know what you want, and history is a helpful map to work with. "Obviously you have to live in it for today's use, but I think if you can't keep in mind what it is you're playing with, then you're not going to have a good end result."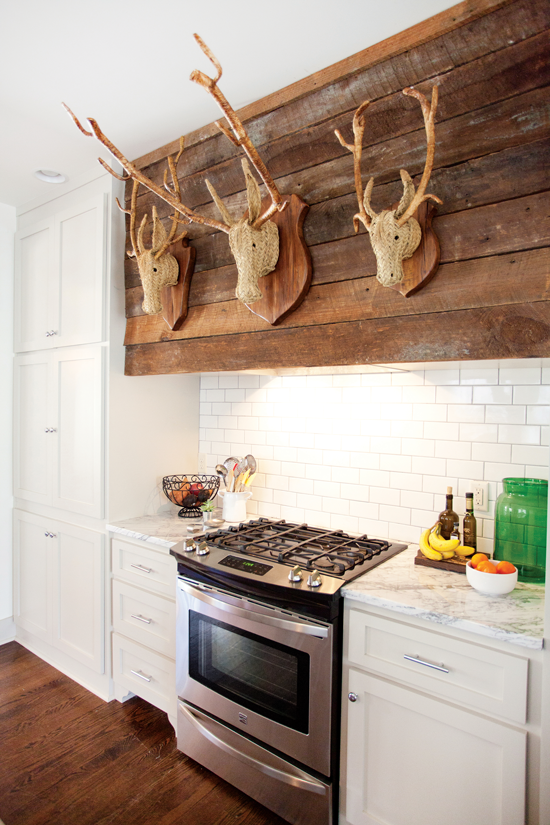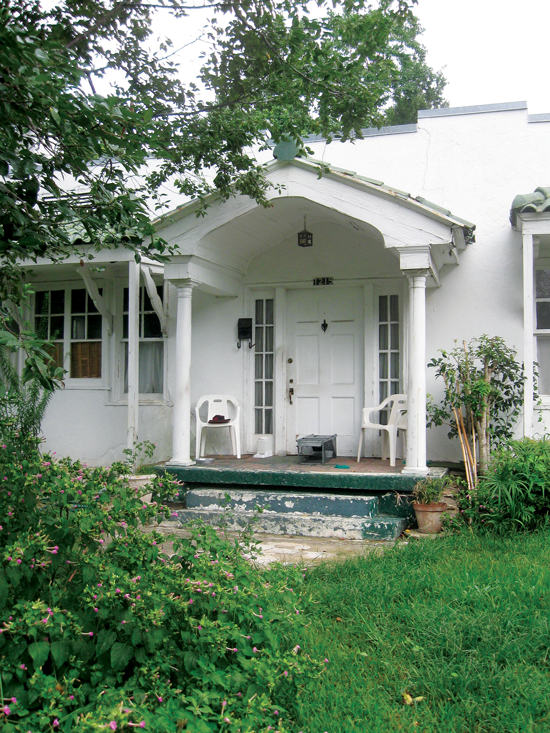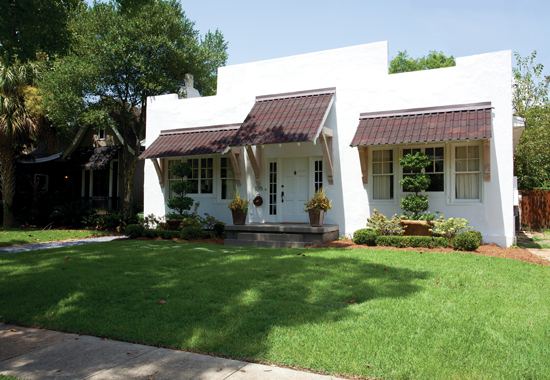 Investing with Heart
With a solid structure ready, Ashley filled it with a classic, cozy aesthetic. Three wingback chairs sit in the living room, "which kind of breaks every rule in the book for interior design." But she admits, "I just love them." Throughout the home, the furniture doesn't come from catalogs. Each piece is a find, carefully scouted, purchased and integrated. "It takes every bit of you to make it happen, and I get so attached to it," Ashley says.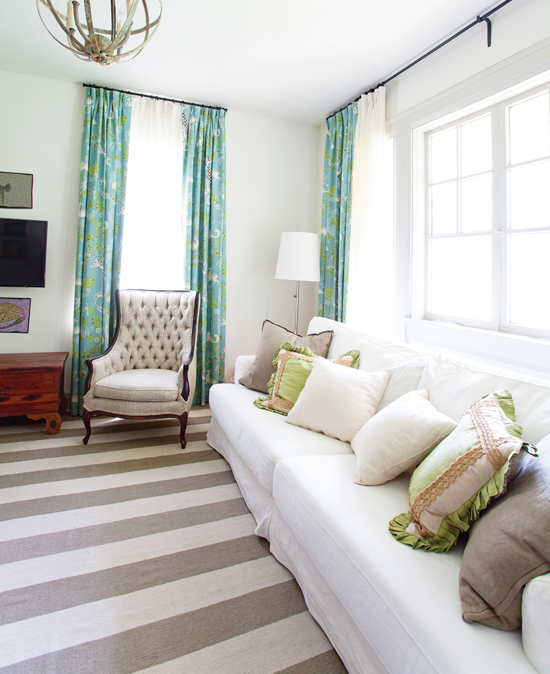 Such a personal approach to décor not only helps you achieve a meaningful aesthetic, but ensures that every piece is just right for you. "I try to lean more on the side of the comfortable elegant look," Ashley says. Her warm neutrals and textured materials attest to that. And when she decorates for her children, she focuses on what is best for them. Her little girl's bedroom "needed to be sweet but something that was not too childish, that she could grow up with a little bit." To achieve that, Ashley hung coral prints and wove pink, gray and blue-green into the space for a fresh, playful atmosphere.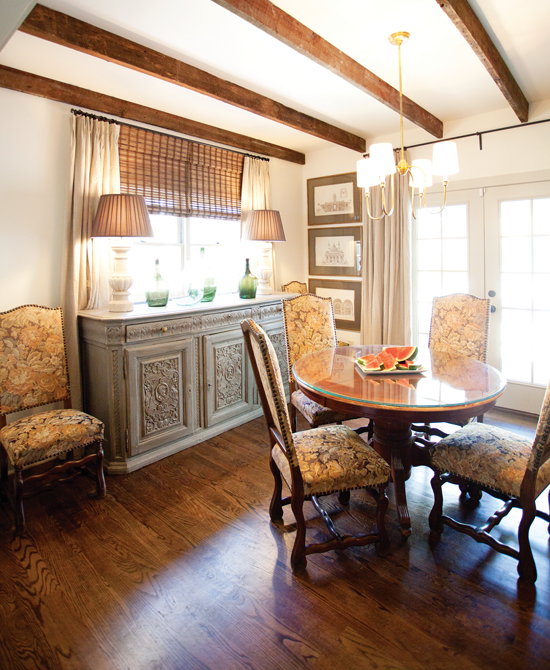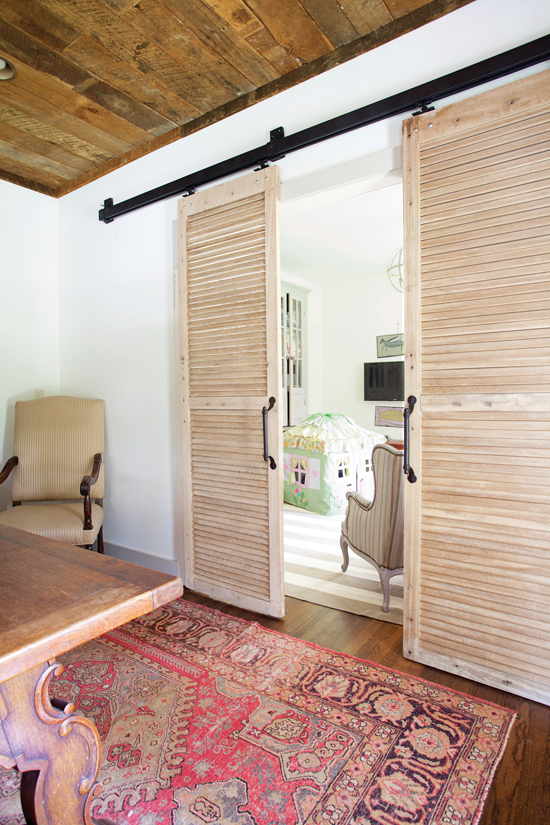 Looking for other ways you can save your historic cottage features? Check out this post on designing a historic kitchen. Or this post all about how The National Historic Register is saving historic neighborhoods.
Of course, don't forget to follow us on Instagram, Facebook and Pinterest to get your daily dose of cottage inspiration!