Ready to get a little artistic with your décor? Deciding on the the key pieces for any room (i.e., the sofa, tables, bed and rugs) is just the first step to creating an interior that feels like you. Adding the decor and accents are where the real fun begins. How you curate your room's accessories says a lot about your personal style and personal style queen and boho maven Justina Blakeney says it's all about experimenting and having fun. From bright colors to bold patterns, update your bookshelf with these tips from the Jungalow creator, herself.


Make it personal. Creating an eye-catching and memorable display is all about infusing it with your personal style. Don't worry about what others will think. Focus on the feelings you're trying to create. If you feel good in your space, others will too.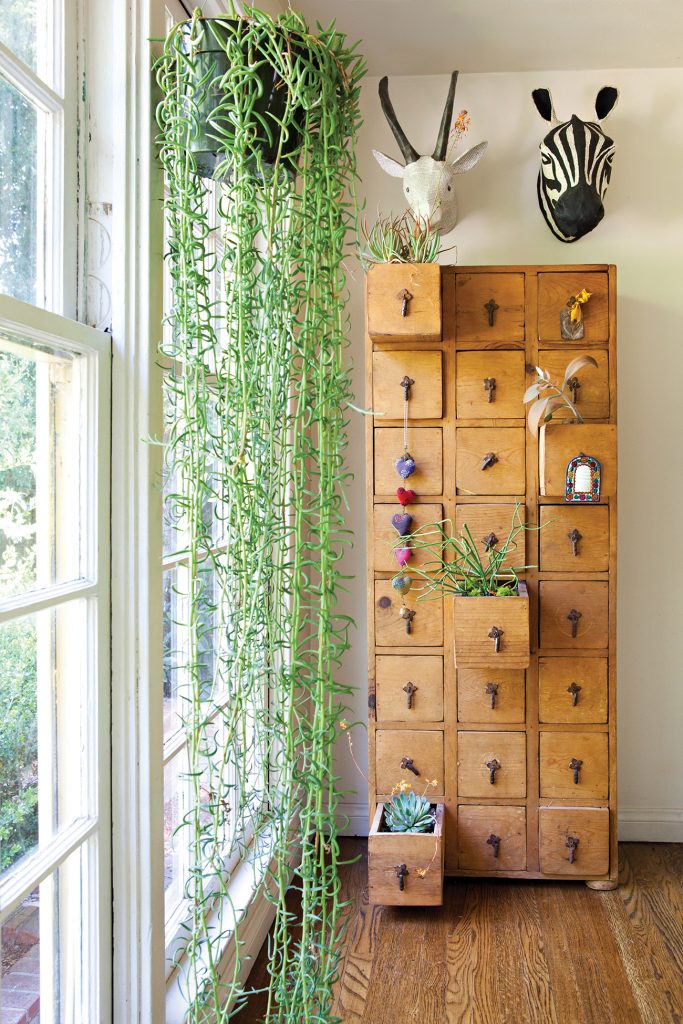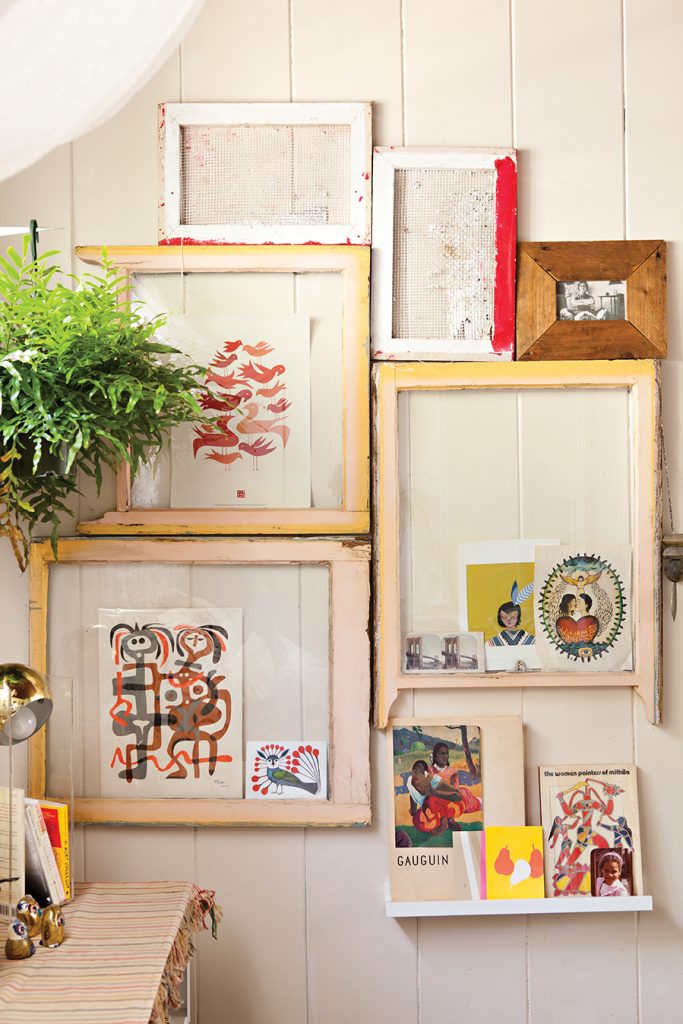 Get experimental with your finds. Justina's apothecary chest became a planter and makes an even bigger statement because of the creative reuse. She also repurposed old windows as wall frames/ Got a decorative object or old vintage collectible? Turn it upside down, hold it up to different spots on the wall and different rooms, and take pictures. Play around until you find what you like best.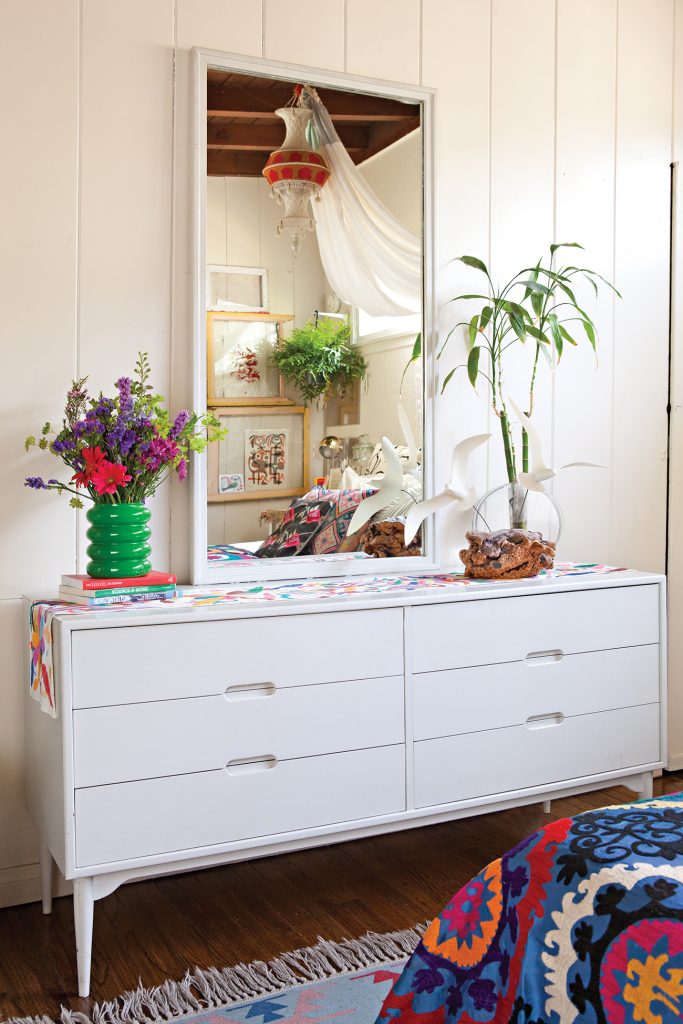 Always rearrange and work on improving your space. Try out different vignettes or move pieces to another room if you have to. Your home shouldn't be static. The more you allow yourself to reinvent, rethink and experiment with a space, the more you discover what your true personal style is all about and the more you discover what really works for your rooms.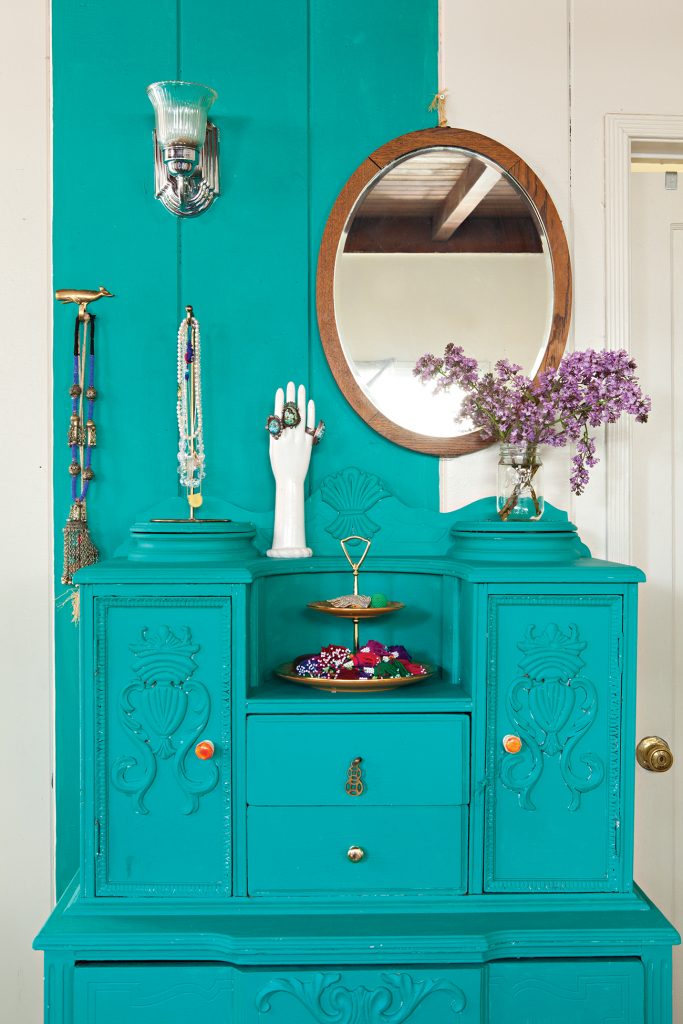 Paint something in a bold color. This is a fun form of reinvention that doesn't require any crafting or construction skills, just a small bucket of paint and a little time and elbow grease and you can give new meaning to an old found piece. And be fun and Bold! Highly saturated tone on tones look fresh and modern. Pale pastels can we sweet and fresh.