You've seen them: old advertising signs, antique wooden railings and trim– even vintage doors that have been reused as headboards or coffee tables. These kinds of salvaged decor accents can give a room so much personality. But it can also be overwhelming to decorate with salvaged materials: where do you start? How will it work? In her book Styling with Salvage: Designing and Decorating with Reclaimed Materials, Joanne Palmisano details how to bring in, upholster and style with older, already-owned and vintage pieces in a new space so that anyone can add that unique salvage decor accent to their space.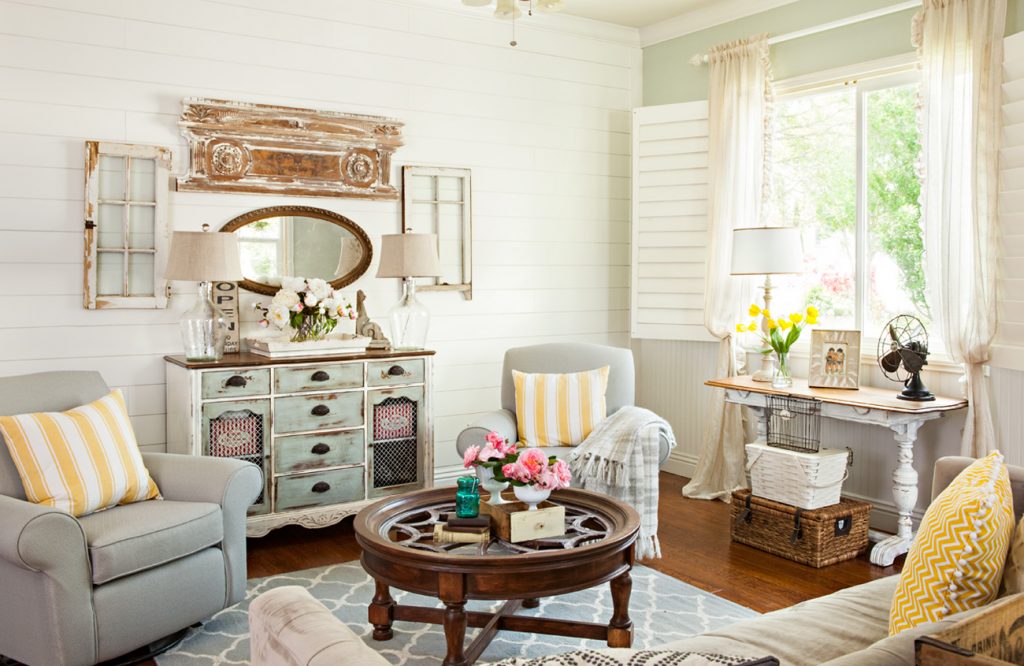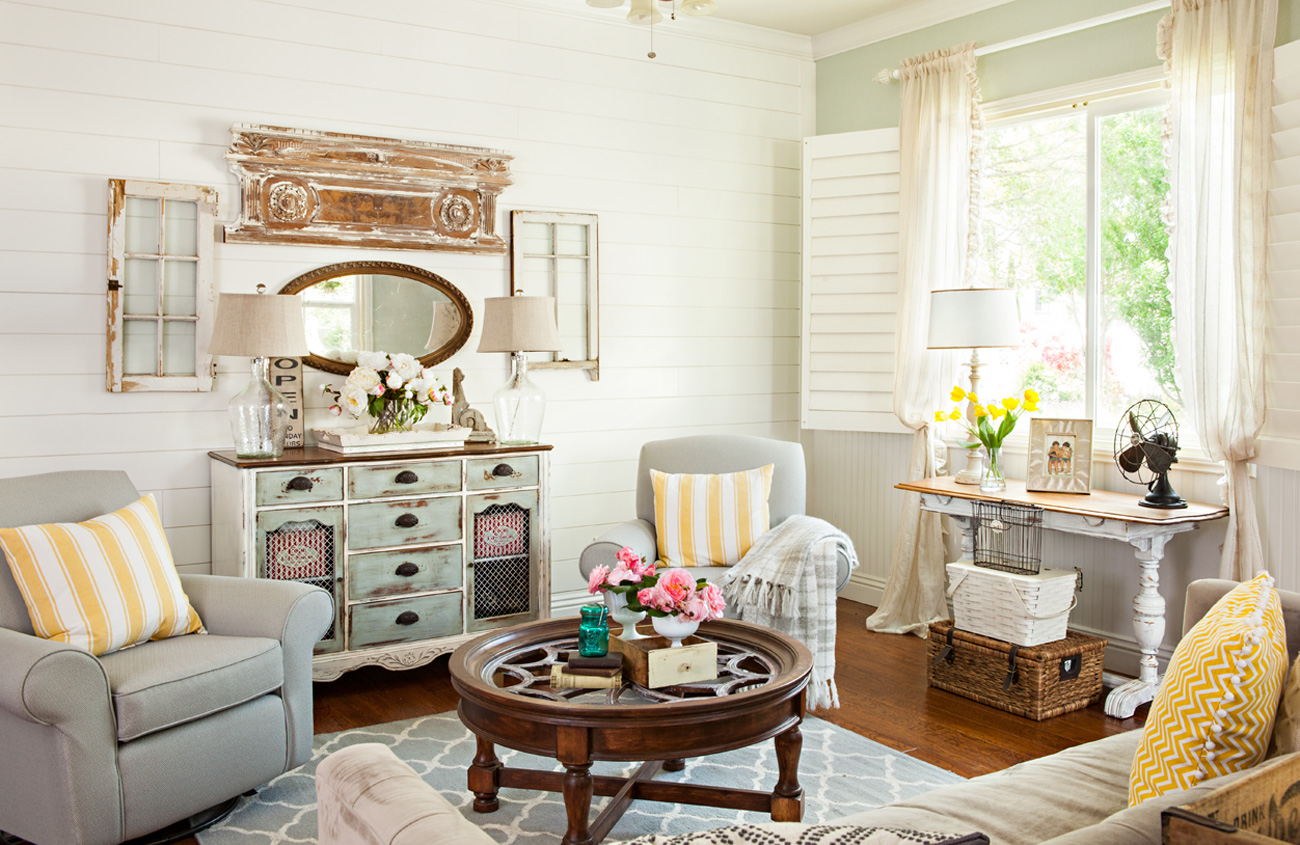 KNOWLEDGE IS KEY
Whether you decide to reclaim, repurpose or restore, knowing the cost, time, creative energy and even willpower behind a project can be helpful early on. Prior to entering into projects, go to local vintage shops and "chat first with the folks at the places where you get your stuff," Palmisano writes. "You will no doubt find them to be exceptionally knowledgeable about the materials and pieces." Also research online to learn more information about the salvage decor items you want, including their origins and physical components. The more you know about your pieces, the easier it will be to work with them.
Related Reading: How to Give an New Home and Old Look with Salvage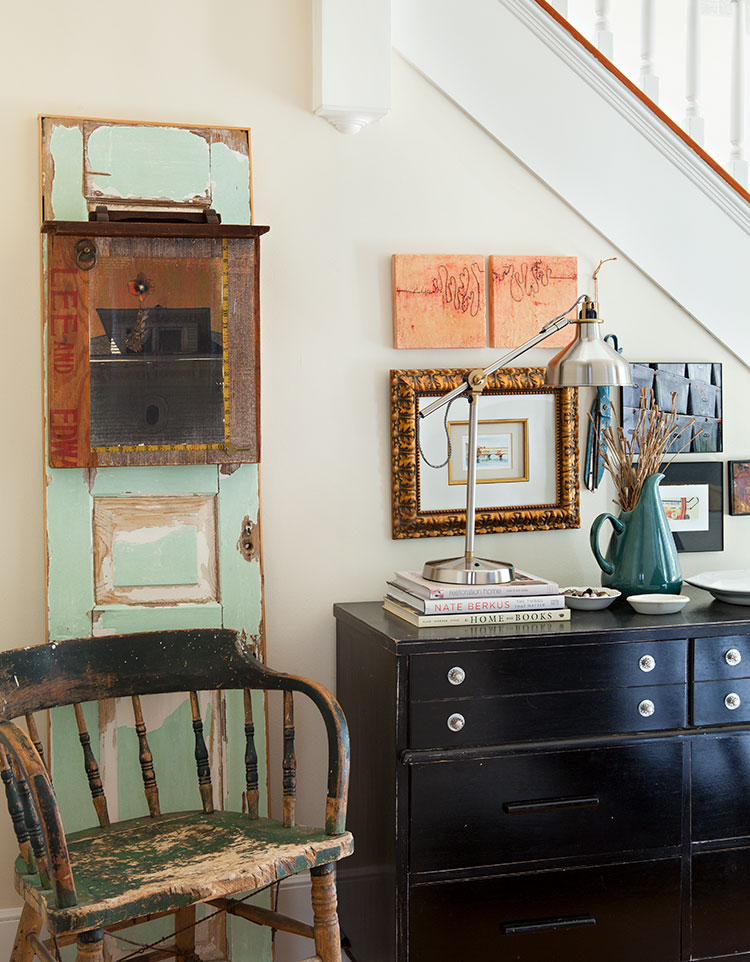 START WITH STYLE
Now it's time to decide on your design style. Look for salvaged items that speak to you and your interests at your local antiques or vintage store, whether it's an antique Mason jar or a vintage book collection. "Working with older materials is like assembling a jigsaw puzzle: sometimes you don't know what the picture will look like until you put all the pieces together," Palmisano says.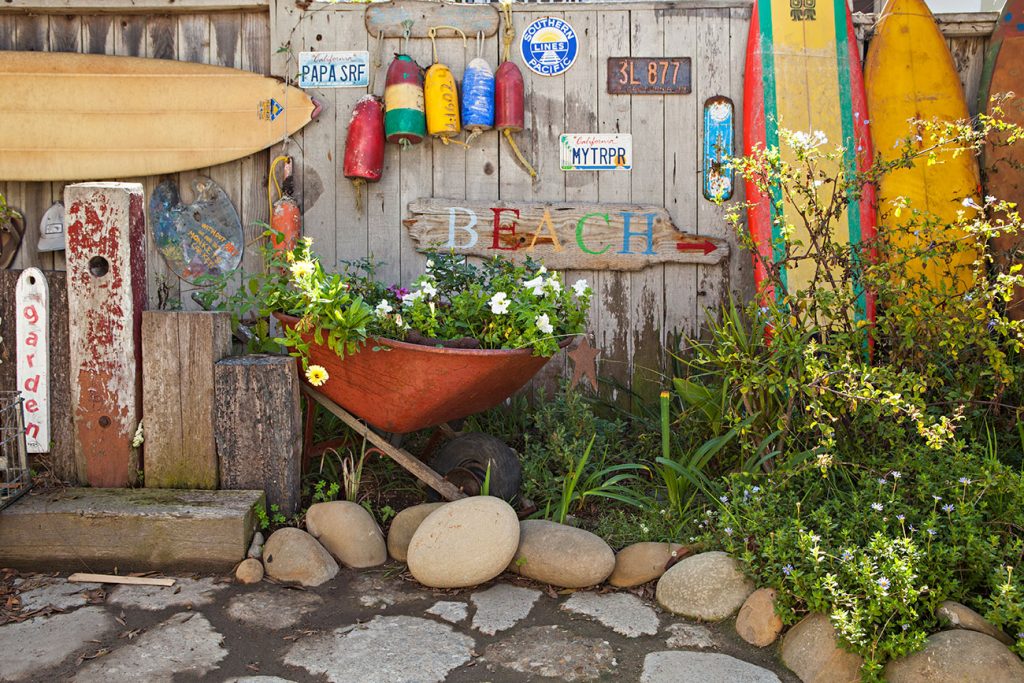 Explore design possibilities in a mounted wall collection or an accented décor piece. Changing an item's original use can also add character to the piece in its new surroundings. For example, gild the corners of a vintage desk to transform it into an accent piece, or add a new finish to an antique dining table.
REUSE, RECLAIM, REPURPOSE
On a budget? Look to items you already own and determine how you can use them. "Lace tablecloths can be transformed into shower curtains, sweaters can be turned into pillows, old wood paneling can become a vintage-inspired sign, or an old desk can evolve into a bathroom vanity," Palmisano says. A few tweaks in your items' design, style and location can easily change the look of any space.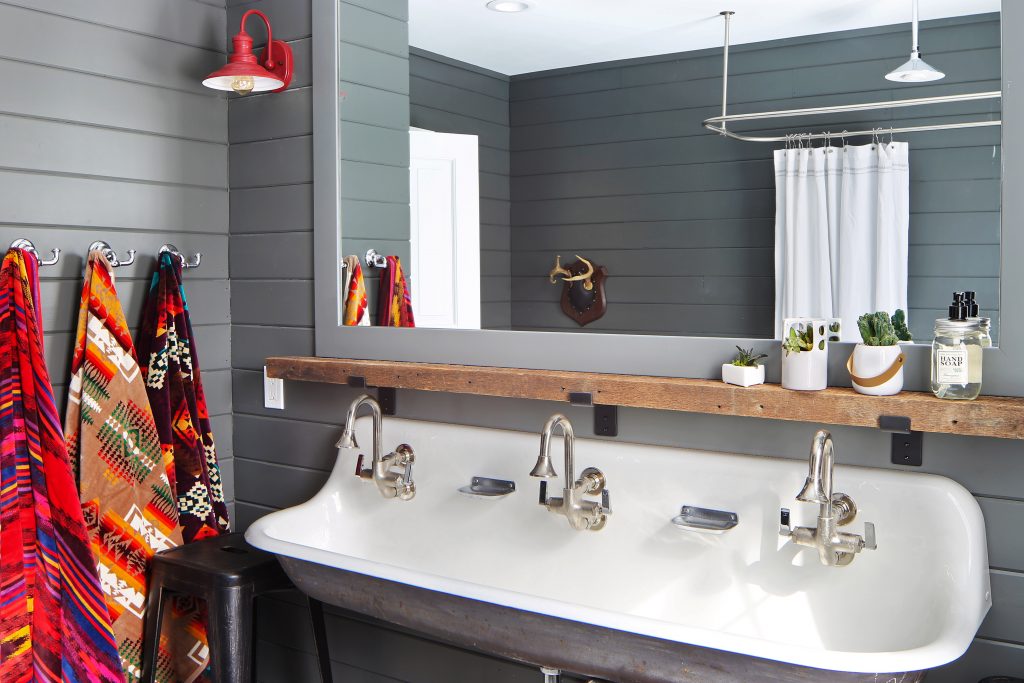 GET CREATIVE WITH COLOR
Once you've found your salvage decor pieces, celebrate with color. If your piece is already painted or finished, consult a local antiques dealer or research online for the best ways to work with it. "Sometimes a piece just needs a good cleaning and polishing. And sometimes it should be left as is," Palmisano explains. However, a vibrant paint or stain color can be a nice addition to already-owned or vintage pieces. Ask yourself: What function does this piece serve in my space? What painting method would make this item unique? Ultimately, whether you go for a stain, oil paint or whitewash finish, your piece will have a new design, character and appeal you produced yourself.
Whichever pieces you decide to use and however you decide to work with them, designing and styling with salvaged pieces adds an antique and unique touch to any space.
Want more simply beautiful ideas? Check out this post on 6 Ways to Upcycle Your Décor.
Of course, don't forget to follow us on Instagram, Facebook and Pinterest to get your daily dose of cottage inspiration!