It's easy to get caught up with interior decorating and forget about the outside of your home. However, your outdoor space can be used as a place for entertaining or spending time with family. With some quick and easy fixes, your exterior upkeep won't feel like such a chore. Here are 6 steps for making your home the cutest on the block.

1. Paint on Point
No matter the color, make sure your home's paint job is neat, tidy and up to snuff. Nothing says neglected home like peeling paint and stained walls.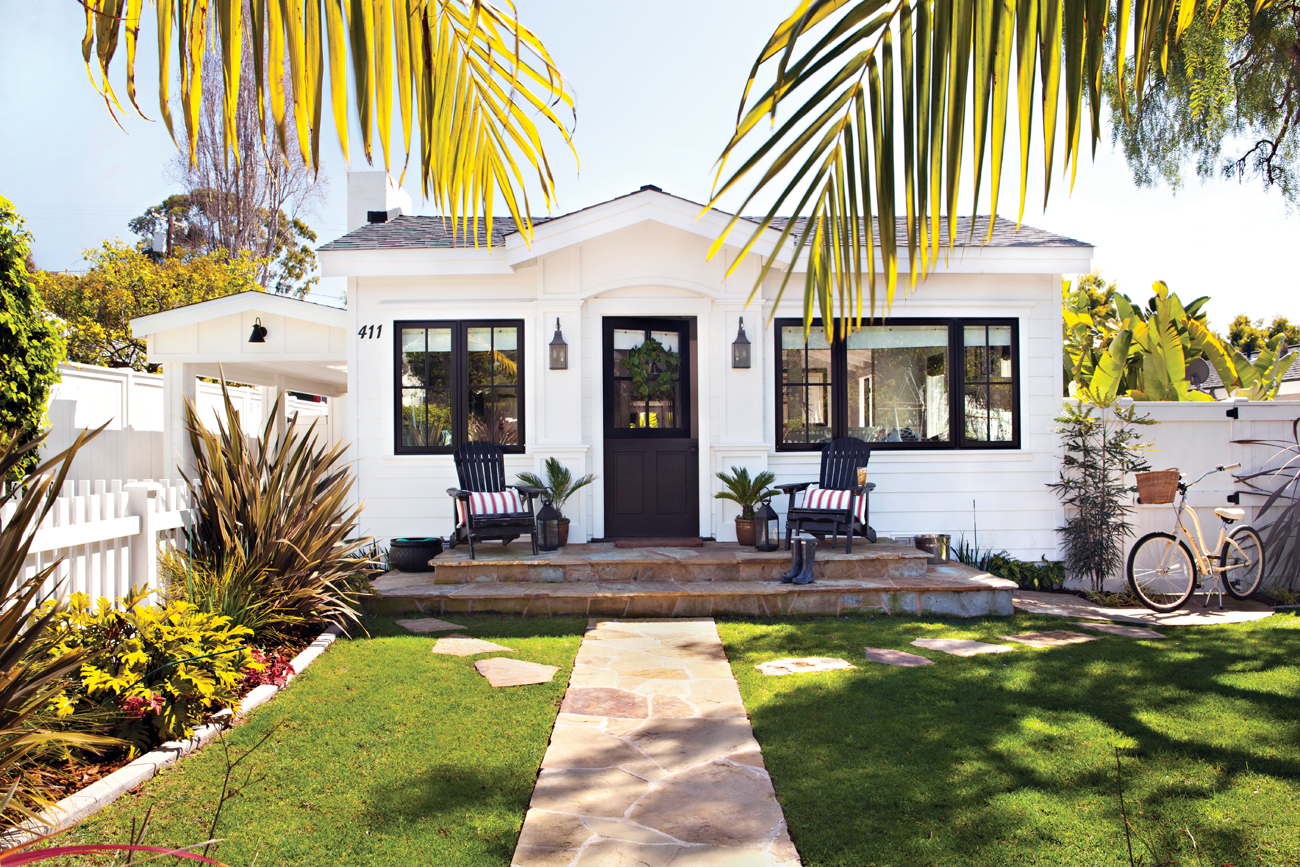 2. Trim and Tidy
Your greenery should all be well maintained. Trim back overgrown hedges and shape your shrubs, and you'll be surprised how it instantly opens up the look of your home This small cottage makes a big impact, thanks to its neat, tidy appearance.
Black paint makes the mostly symmetrical trim pop and the white siding feel crisp and modern. If you have a flat façade like this, contrasting trim adds interest. Cute accents like a pair of patterned pillows and Adirondacks framing the entryway create a grander entrance.
3. Get Growing
Spice up a boring front yard with a vegetable garden! These raised beds add homegrown charm while taking advantage of a great trend of maximizing usable space and minimizing lawns. Keep your beds well-tended and groomed for a shipshape look.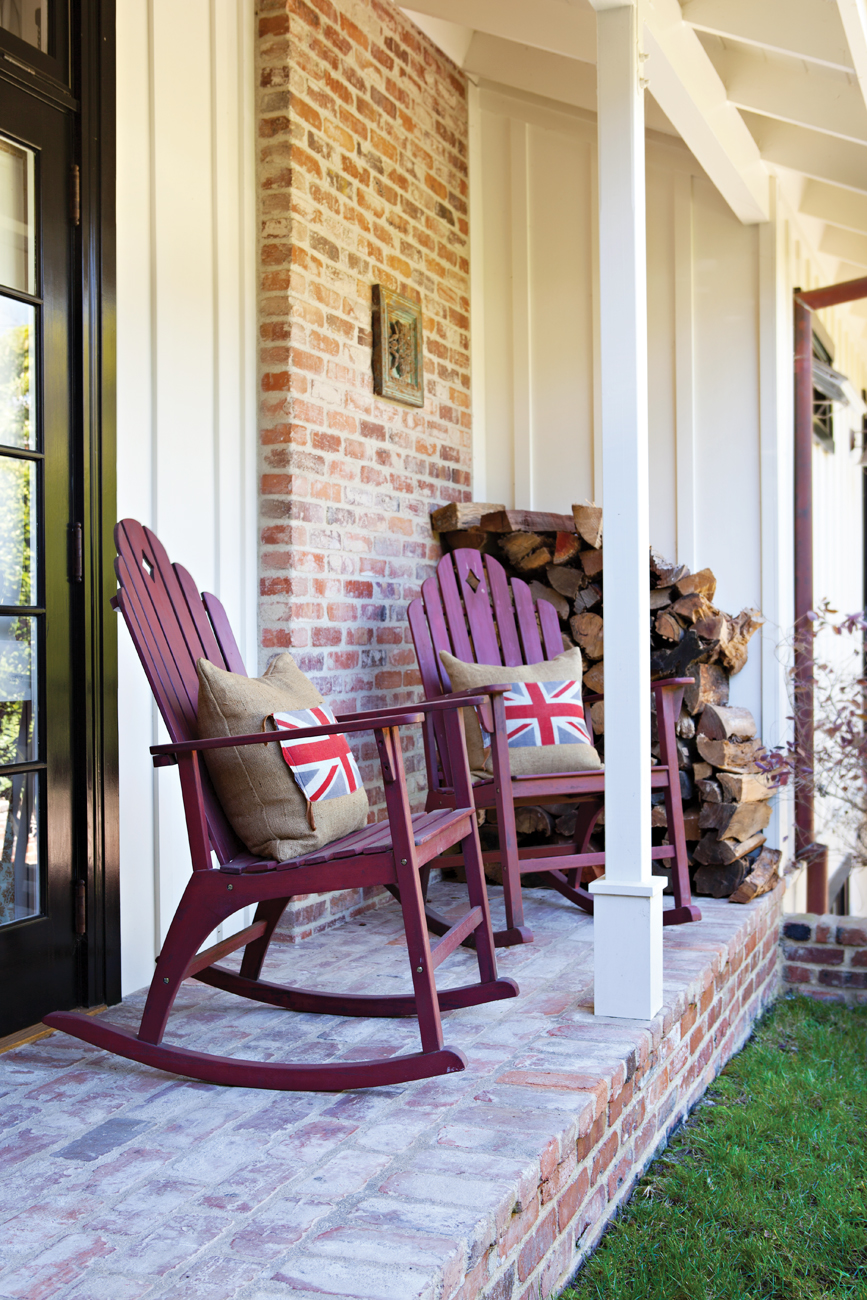 4. A Gathering Place
Porch or no porch, most homes have a small space to carve out at least a basic seating area. This will add an element of design to your façade. And a small spot for rest—a porch swing, a pair of chairs or a small bench—adds life to your front yard.
Bring life to the front of your home by outfitting your porch, doorway or walkways with cozy lifestyle touches. These rockers got a fresh coat of brick-red paint to pop against the historic brick walls. Pillows with a simple but graphic motif that can be seen from afar also add personality. Keep your décor simple and uncluttered for a look that's fresh, not chaotic.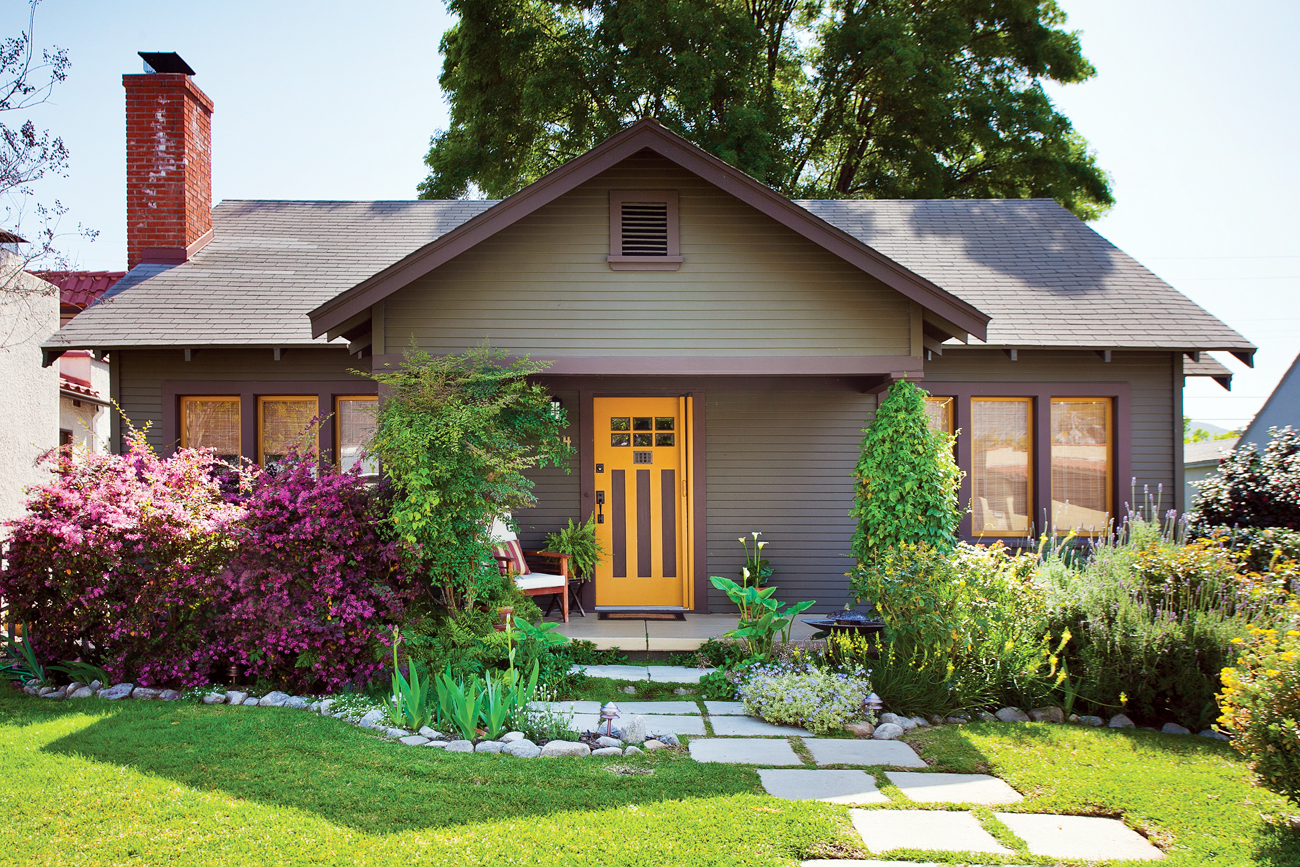 5. Symmetry 
Add balance to your home's architecture where you can with pots, topiaries and accents. Psychologically, symmetry creates a sense of calm, order and a feeling of welcome.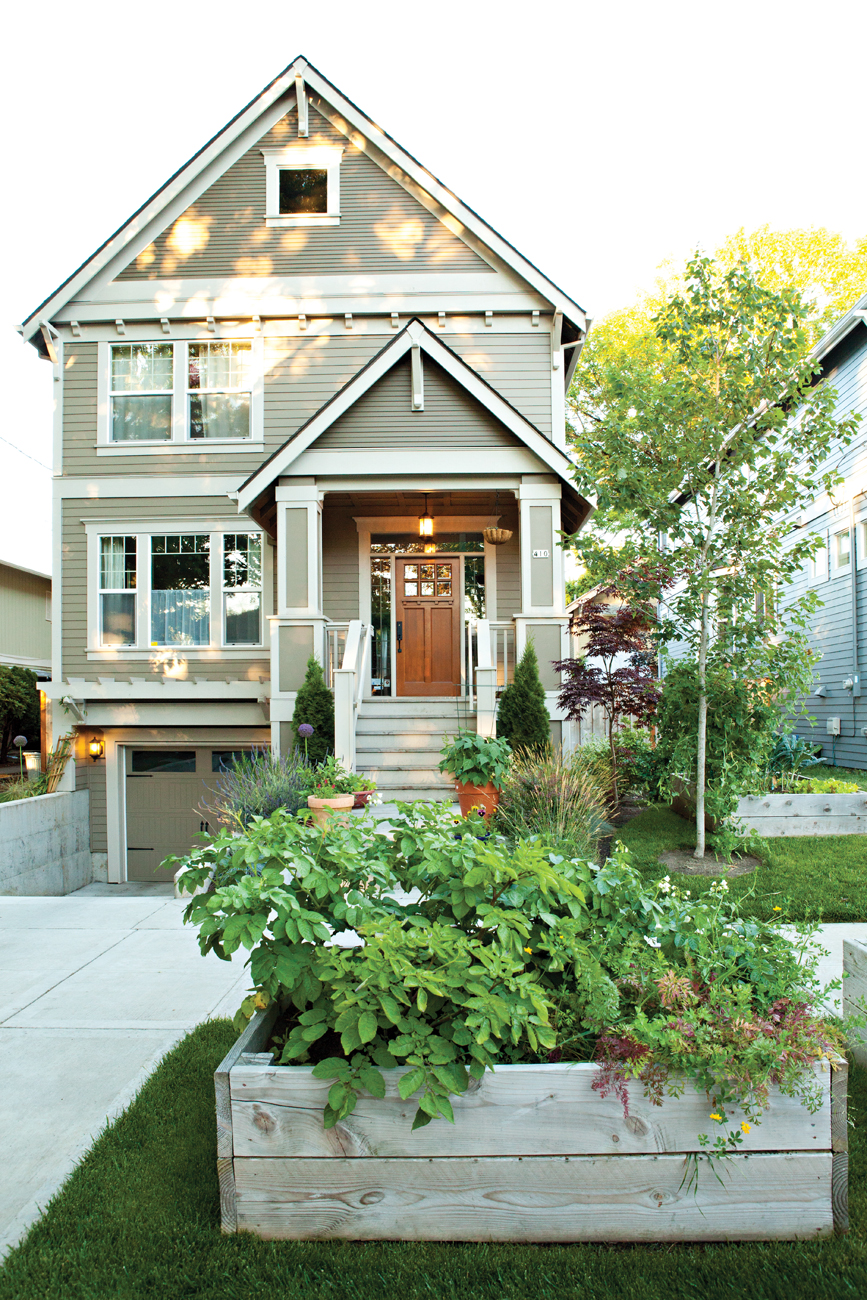 6. Stand out
Between the yellow door and the off-center paver path, this Craftsman bungalow puts a twist on tradition. Choose a paint color for your door that contrasts with your clapboard paint for a little pop. Then play with your hardscaping for graphic interest. This concrete path draws your eye to the door in a fun way.